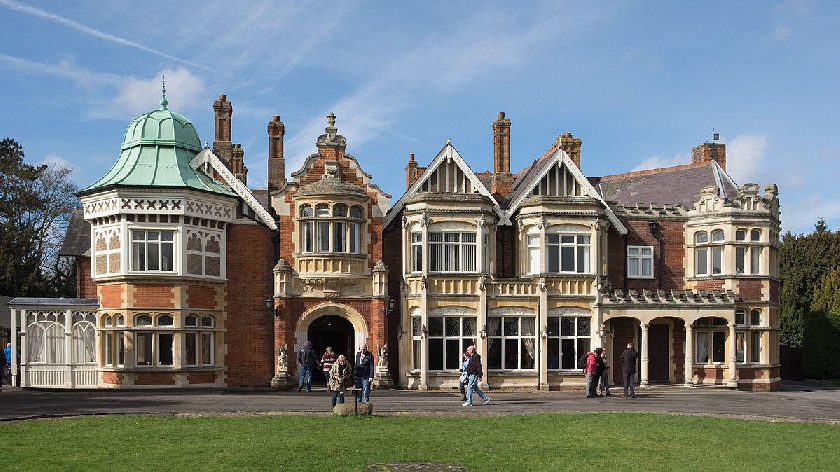 Social media giant Facebook has made a £1m donation to Bletchley Park to protect the future of the codebreaking hub.
This comes as it was announced that Bletchley Park, a top tourist attraction in Milton Keynes, would be making around a third of its staff after the Trust lost 95% of its income during lockdown.
And in August it was announced that Bletchley Park is expected to lose £2m by the end of the year due to a drastic drop in visitors.
Facebook has since supported the heritage site by saying the social media site's own technologies "would not have been possible" without the work of Bletchley Park.
This support has been matched with a donation of £1m which is in recognition of the estate's "legacy" as the birthplace of modern computing.
Bletchley Park bosses say that this donation will "keep its doors open for future generations".
Steve Hatch, Facebook Vice President (Northern Europe), added: "The historic achievements of Alan Turing and the Bletchley team have benefited all of us greatly, including Facebook, and we're thrilled to help preserve this spiritual home of modern computing.
"The UK is our biggest engineering hub outside of the US and responsible for building technologies to keep our community safe, for the future of work and commerce, and for the exciting world of VR and AR.
"This wouldn't have been possible without the legacy of Alan Turing and his team and our hope is that Bletchley staying open inspires the next generation of engineers."
Yesterday, thousands of arts venues across the country received much-needed funding from the Government as part of its £1.57 billion Culture Recovery Fund.
Multiple venues in Milton Keynes were granted funding totalling to over £2.1m. Bletchley Park received nearly half a million pounds (£447,000) to help with financial recovery.
READ MORE: Arts venues in Milton Keynes to receive over £2m funding from the Government