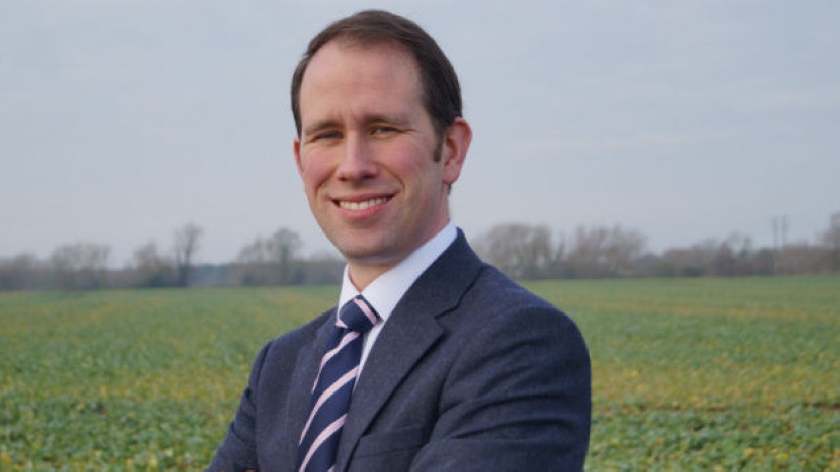 Today's announcement by the Government has been welcomed by Thames Valley's Police and Crime Commissioner, Matthew Barber.
The new "Beating Crime Plan" being unveiled by the Prime Minister today (27/7), sets out a strong end-to-end vision.
The plan includes tackling serious violence and high harms, to driving down neighbourhood crime and tackling anti-social behaviour.
It also includes a range of measures to support PCCs and local forces to make communities safer.
The announcement comes weeks after Thames Valley Police and Crime Commissioner Matthew Barber formally published his own Police & Criminal Justice Plan for Thames Valley.
Responding to the proposals, Matthew Barber said: "I know from talking to victims the huge impact that crime can have on people's lives and I welcome the support of the Government in seeking to tackle the issues that matter most to the public.
"Concerns over anti-social behaviour, car crime, burglaries and the responsiveness of the police to local issues really matter to communities here in Thames Valley.
"I have already put strong local policing at the heart of my plan for Thames Valley and recruitment is going well in Thames Valley as part of the national police uplift programme.
"Expressions of interest are now being taken in the latest round of police officer recruitment.
"More transparency across policing must be a positive thing and as joint national Lead for Performance I look forward to working with the Policing Minister and the Home Office on how these measures can best be implemented to make communities safer across Thames Valley and across the country.
"When the public need the police they want to know they will receive the appropriate response, so continuing to monitor and further improve the response to 999 and 101 calls and online contact is important to ensure public confidence, not just by driving down the time taken to answer calls, but also to improve the quality of service provided to the public.
"I am committed to deliver safer communities across Thames Valley and the measures set out in this plan will help Thames Valley Police and our partners to tackle neighbourhood crime, anti-social behaviour and drug crime."
Iain Stewart, the MP for Milton Keynes South, has also commented on the plan saying: "The Conservative Government's new Beating Crime Plan is most welcome here in Milton Keynes. "Having seen an increase in crime across my constituency, this plan will help to make our streets safer and, ultimately, make residents feel safer within their community. "I am particularly pleased that we are relaxing voluntary conditions on Section 60 stop and search powers, which will help in reducing the number of weapons on our streets."
You can read more about the plan here.
READ MORE - Milton Keynes police given permanent stop and search powers in a bid to tackle knife crime in the UK