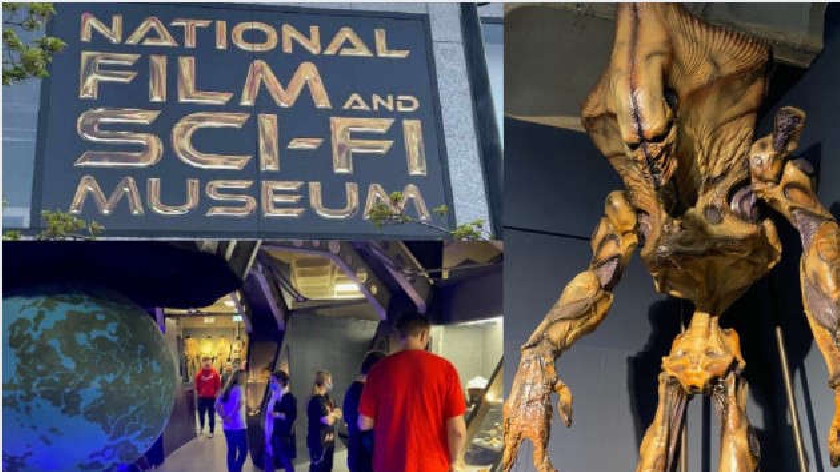 The National Film and Sci-Fi Museum opened its doors at Lloyds Court over the weekend. Let's take a look inside...
The Museum is a registered charity that is dedicated to saving props, costumes, art, photos, and footage from some of the biggest film and TV productions.
It has a unique collection of artefacts from some of the most well-known film & TV franchises, as well as some classics, fan favourites and even specialist sci-fi movies. There is a wide range of exhibits, something for every fan of every generation.
There are displays from over 100 films including Indiana Jones, James Bond, Ghostbusters, Harry Potter, and even a whole section dedicated to Star Wars which has original screen-used lightsabers, Darth Vader's mask, Chewbacca's suit, and Princess Leia's medal from the ending of A New Hope.
Although photography is mostly prohibited in the Museum, an MKFM reporter was given access to the collection and was invited to share a sneak peek...
The National Film and Sci-Fi Museum is committed to restoring props for all to see, and ticket sales go towards the charity's mission.
Visitors can pre-book tickets online, or purchase them at the door – although booking is strongly recommended to avoid queues or delays.
To book your tickets or to find out more information about the new museum, you can click here.