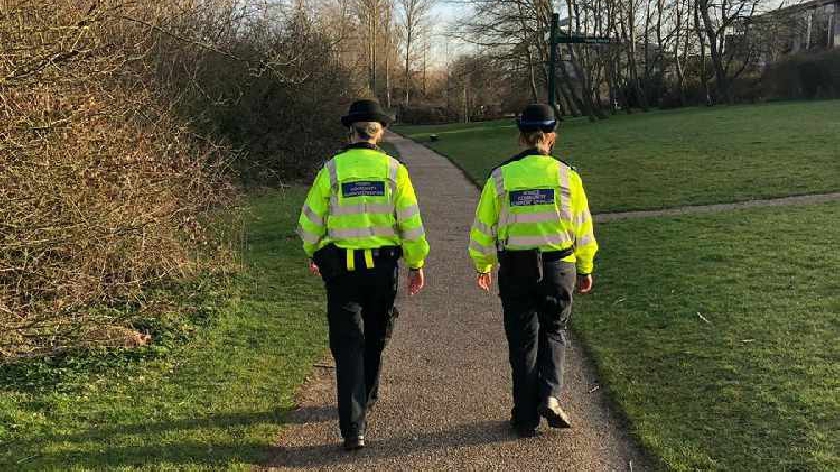 A special constable was recognised for her 'outstanding' contribution to the police in the annual High Sheriff's Awards.
The virtual awards ceremony heard that a member of the special constabulary, which is a part-time and volunteer section of the force, had spent 357 hours working alongside response officers, on top of her own work and family commitments.
She also volunteered to take on a more senior role to lead special constables, providing support and guidance and also ensuring they had access to the right equipment to perform their roles.
The woman offered further support to frontline officers throughout the last year by regularly bringing in home-cooked meals to share and offering help to those who were struggling under the conditions of the pandemic.
A spokesperson for Thames Valley Police said: "Officers across Milton Keynes noted how she had gone above and beyond and demonstrated the real sense of family within the police."
In other news, a 'Yound Hero Award' was presented to 12-year-old Louis from Milton Keynes who has been using his exercise time during lockdown to litter pick in his local area.
Starting with his nan's litter picker, he then used his pocket money to buy himself a picker and a hoop for the bin bags.
The spokesperson added: "Local officers described Louis as a role model, using his time to benefit not only himself but the wider community and noted that many will be appreciative of the cleaner environment he is creating, without necessarily realising that someone is going so out of their way to make this happen.
"Louis's mum said that she was bursting with pride and she was pleased that he took it upon himself to do something so selfless to stay occupied during lockdown."
During the awards, local volunteers and charities were also recognised.