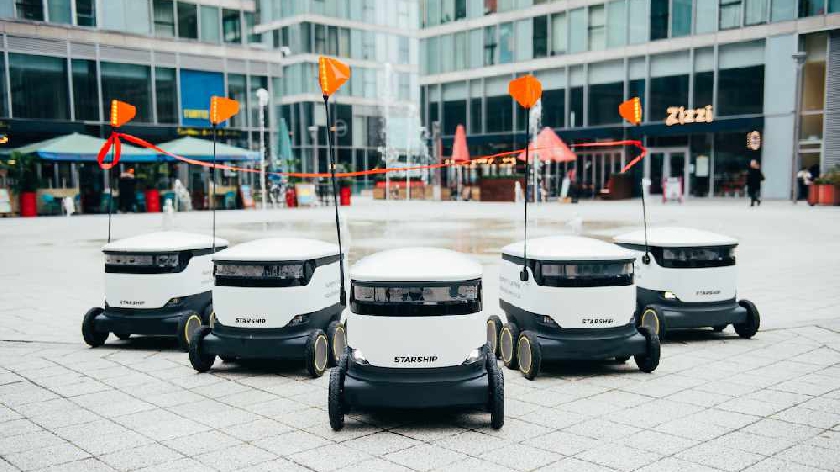 You heard that right! People can get a free pair of Starship socks if they post a video of themselves singing with a delivery robot...
This unique challenge has been launched by the tech company for this week only, to celebrate the launch of a brand new feature where the robots play a tune when making a delivery.
The free song can be chosen by the customer when they check out and can range from Daft Punk to Dirty Dancing.
It has been enjoyed by dozens of local people so far as they have been posting lighthearted videos on social media.
As a result, Starship has decided to take it up a notch by offering some free undergarments to those who sing along.
A spokesperson said: "Are you enjoying our singing robots? We want to see your best duet!
"Share a video of you singing along with your robot, and we'll reward the best performances with a FREE pair of Starship socks! This week only."
You can be in with a chance of winning free Starship socks by recording a video and posting it in the MK - Starship Deliveries official Facebook group. You only have until this Sunday (29/8) to do so.
READ MORE: Robots can now take song requests as they make deliveries to Milton Keynes residents