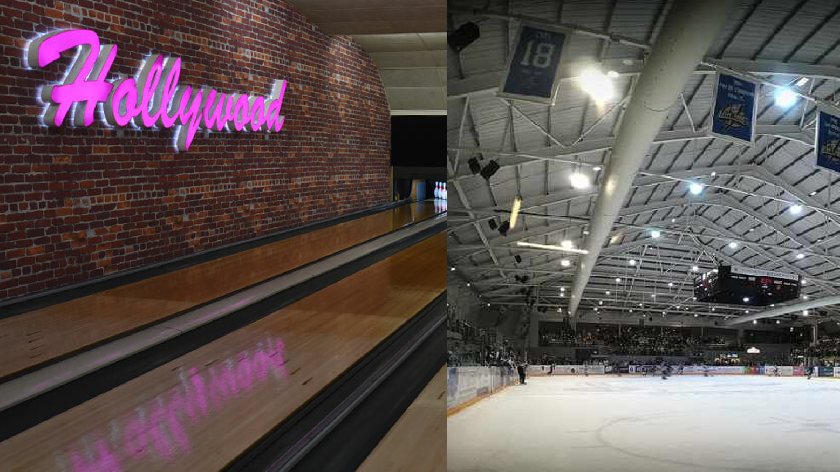 The re-opening of Hollywood Bowl and Planet Ice in Milton Keynes has been delayed by two weeks following a change to government coronavirus restrictions.
Venues including ice skating rinks, bowling alleys and casinos were planned to be allowed to re-open from tomorrow.
However, Boris Johnson announced earlier that this would now be delayed until at least 15th August following a rise in coronavirus cases in England.
Planet Ice Milton Keynes, which was planning to re-open tomorrow, said: "After the Government Announcement earlier today, Planet Ice have to regrettably inform all our customers that the easing restrictions have been removed and we are no longer allowed to open from Saturday 1st August."
"We understand this will be met with disappointment and frustration and Planet Ice share your emotions at this time. All of our staff have worked so hard over the last few days to get the buildings ready for the opening on Saturday 1st August and we know we speak for everyone in our industry when we say how upset we are by this decision."
"The Prime Minister has indicated that we could provisionally re-open in two weeks' time on Saturday 15th August and Planet Ice will work towards that date. We will regularly post information and updates on our website and social media channels to keep everyone informed."
"The Government announcement has come as a surprise to all of us. We understand that people have purchased ice skating and we will ensure we deal with all customer concerns as quickly as possible. A further announcement will be made by us regarding moving bookings and we will honour all admissions for a future date and where relevant refunds. We will release a further statement after Monday 3rd August."
"Planet Ice thanks you for all your patience so far and we will work towards the new date where we can re-open."
Meanwhile, Hollywood Bowl Milton Keynes said in a statement: "We're hugely disappointed not to be re-opening our English bowling centres tomorrow as planned. Our centres are safe and ready for you to visit, with every possible precaution taken."
"Thank you to anyone who booked a lane with us, if you have an existing booking before 14th August please contact customerservice@hollywoodbowl.co.uk to arrange to re-book with a free drink for all members of your party, or a refund."
"We hope to welcome you back very soon."