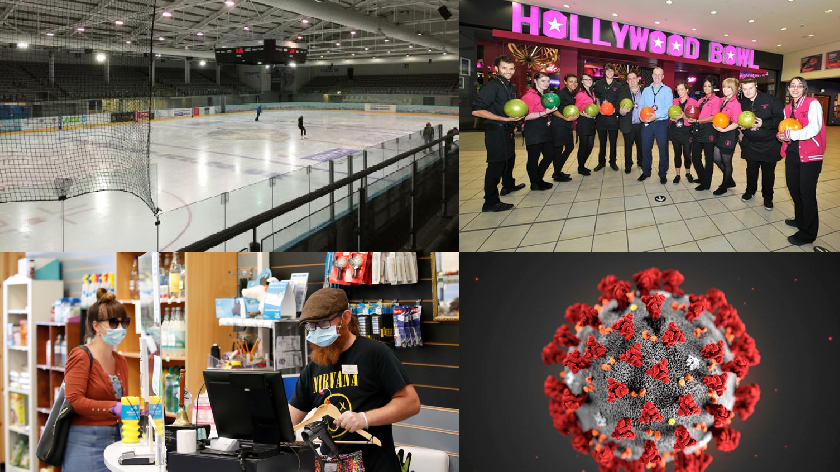 The Prime Minister Boris Johnson has announced a delay in the easing of lockdown restrictions across England from tomorrow, but how do the changes affect us in Milton Keynes?
Mr Johnson said this morning that the decision to "squeeze that brake pedal" on changes had been taken due to coronavirus infection numbers "creeping up" and "in order to keep the virus under control".
Which places in Milton Keynes will need to remain closed?
Ice skating rinks, bowling alleys and casinos will all remain closed in Milton Keynes until at least 15th August.
Previously, some of these venues locally including Planet Ice and Hollywood Bowl were planning to re-open from tomorrow.
In a statement on social media, Planet Ice Milton Keynes said: "We will be releasing further information shortly, please bear with us and keep an eye on our social media channels."
"We ask for an understanding in the latest government briefing and appreciate all your patience."
Hollywood Bowl are yet to comment on the changes, whilst The Casino MK were not planning to re-open tomorrow anyway.
Meanwhile, indoor performances will not resume, pilots of larger gatherings in sports venues and conference centres will not take place, and wedding receptions of up to 30 people will not be permitted.
What are the new rules on face coverings in Milton Keynes?
It is already the law that face coverings are required on public transport and in shops across our city.
From August 8th, you will also need to wear a face covering at the cinema, in museums, galleries and places of worship across Milton Keynes.
What is the current coronavirus situation in Milton Keynes?
Council Leader Peter Marland released his weekly video update earlier and he said that the infection rate in the general population in Milton Keynes is low and the infection rate in care homes and hospitals is very low.
However, residents are being told to remain vigilant and he also had an important message to anyone planning to visit Bedford, Luton or Northampton from Milton Keynes.
Mr Marland said: "I am advising that if you do need to make trips to those areas, consider if they are avoidable."
"If you have to travel, please be extra cautious and follow all social distancing measures that are in place there."
"Stay strictly two metres apart from others, wash your hands on a regular basis and avoid spending time indoors with those outside your social bubble - and wear a mask if you do."