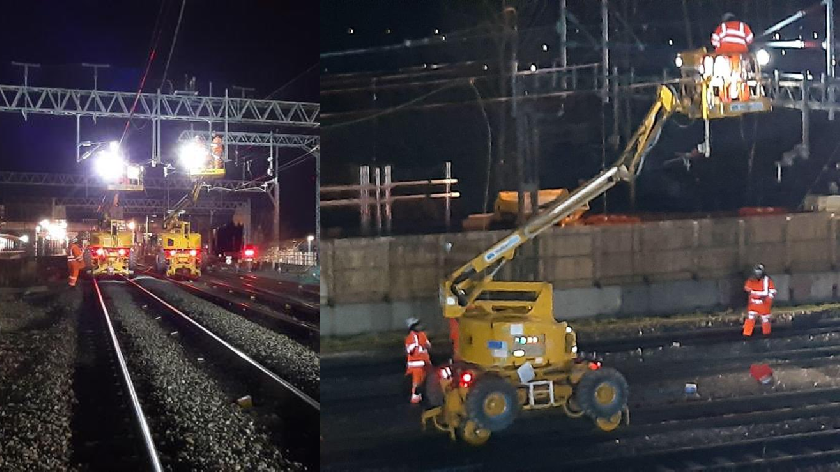 Rail workers continued working through the night last night in Bletchley in Milton Keynes as part of the East West Rail Project.
Network Rail engineers are getting the railway ready for new sections of the Bletchley Flyover which will be installed in 2021.
There are no rail services to or from Milton Keynes Central or Bletchley station again today.
Photos show workers continuing through the night whilst rail services were suspended to minimise disruption to passengers.
The East West Rail Project will see Milton Keynes and Bletchley connected to Oxford by rail for the first time - with the new line planned to open in 2025.
It comes as Buckingham Road in Bletchley re-opened last week after being closed for five months by Network Rail.
The road first closed on 5th July 2020 in the section under the railway to allow replacement of the bridge deck.