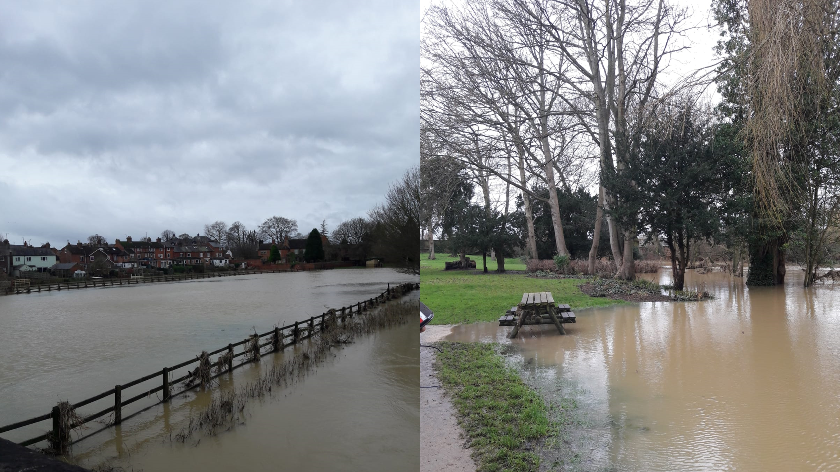 A huge amount of surface water remains in Milton Keynes this afternoon, as the Met Office warn of Storm Bella hitting the city over the next few hours.
The surface water primarily remains from Christmas Eve and the early hours of Christmas Day when heavy rain hit our city.
Photos from Newport Pagnell taken this afternoon show the huge amount of water which is still present.
The Environment Agency have issued four flood warnings covering the River Great Ouse in Newport Pagnell, Stony Stratford, Ravenstone, Wolverton and Cosgrove.
Officials say that river levels remain high but are now falling at both the Newport Pagnell Cemetery river gauge and Passenham river gauge.
But with further rainfall expected later, the Environment Agency are asking residents to remain vigilant.
Meanwhile, the Met Office have issued a yellow weather warning for wind as Storm Bella is set to hit Milton Keynes this afternoon and overnight.
A warning is in place for heavy wind from 3pm today until midday tomorrow.
Wind speeds in Milton Keynes are set to peak at 53mph at around midnight tonight.