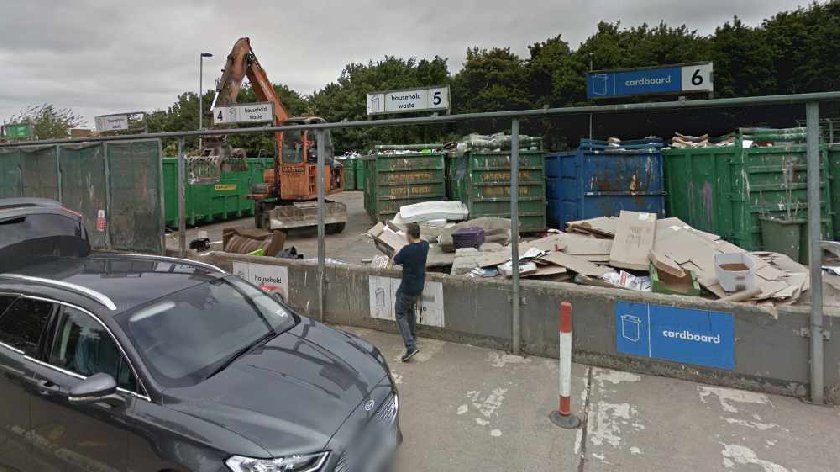 Milton Keynes Council will launch an online booking form for tips in Milton Keynes 'soon', a cabinet meeting heard last night.
The three Household Waste Recycling Centres in Milton Keynes re-opened on Monday 18th May, following the coronavirus lockdown.
But residents currently have to book a slot by telephone with some complaining about long waiting times and dropped calls.
Cllr Emily Darlington, Cabinet Member for the Public Realm (Bletchley East, Labour), responded to a question from Cllr Dan Gilbert at yesterday's cabinet meeting about when an online booking form would be available.
Cllr Darlington said: "Firstly I would like to say a huge tribute to the waste and recycling teams - they have absolutely delivered a weekly service unlike our neighbours throughout this. It has been a consistently high quality service and when they have had to they have come back the next morning to complete the job including on Saturdays"
"We re-opened the tips on the 18th May alongside most of the boroughs in the area. The difference between our re-opening and others was that we didn't have huge queues and we didn't have crowded tips. We were able to maintain social distancing throughout."
"We knew that to move quickly we would have to use the phone service first. Those that went with an online booking form first, almost all of them failed on the very first day and that created a huge amount of chaos."
"We worked very closely with Thames Valley Police and they have thanked us and praised us as being the best council in the Thames Valley area for managing the re-opening of tips."
"I absolutely recognise that it hasn't all gone well because it is extremely long waits on the phone but we did have to make a judgment that is safer for residents to stay at home on the phone rather than be in a crowded tip or in very long queues."
"We were hoping the online form would be ready last week. It's not robust enough however, we tested it again today. As soon as its ready, it will be launched. The worst thing would be to launch something that wasn't ready."
"We booked almost 7,500 tip visits and the amount of compliments have been high, particularly on the Bank Holiday. People saying it is nice to be in and out of the tip in 15 minutes."
"I want to thank residents for how long it has taken on the phone but I think many do understand the predicament and that the booking system is in place for their safety and for the safety of people that work with us."
Cllr Dan Gilbert (Loughton and Shenley, Conservative) said the issue was "at risk of being one of the most complained about council service changes since the chaotic changes to recycling sacks a couple of years ago".
He added: "It hasn't gone unnoticed that this city was slower than many of our neighbouring councils to re-open Household Waste Recycling Centres. The telephone system has since been beset with huge problems, long waiting times and consistently dropped calls."
"Despite us taking pride in Milton Keynes being a digital first council, the administration is still testing the online booking service which we expected would launch last week."
You can find out how to book a slot at a tip in Milton Keynes by clicking here.