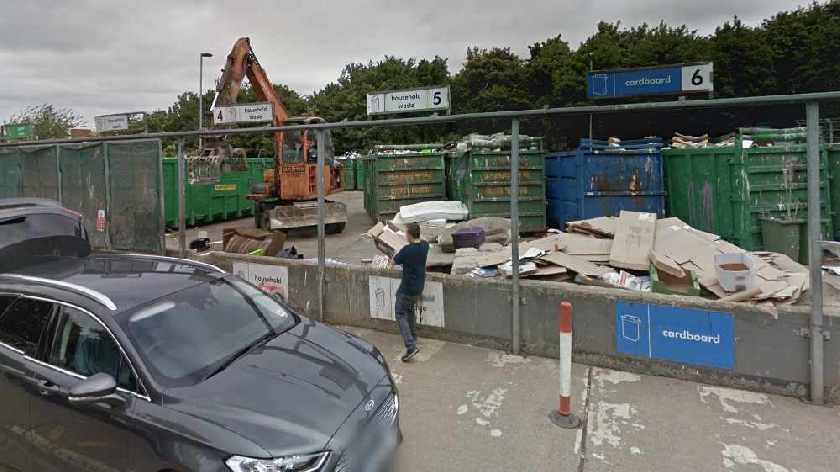 All three tips across Milton Keynes will be re-opening next Monday 18th May with residents being told to pre-book a slot to attend.
All three sites, Newport Pagnell, Bleak Hall and New Bradwell will be re-opening 7 days a week
Council officials have introduced a series of measures to make sure that both the workers and the public will be able to maintain social distancing at these sites.
The most critical of these is a booking system which will stagger the number of people at the site, ensure that queues are kept at a minimum and that this vital service benefits the residents of Milton Keynes.
No one will be able to drop off materials without making a prior booking.
Anyone wishing to attend a tip will be required to book a 15 minute slot by contacting Customer Services on 01908 252811.
This is for essential visits only and for waste that cannot be safely stored at home.
Booking will be available from Thursday and Customer Services will be working over this weekend to take bookings (Saturday and Sunday between 9:30am and 2:30pm).
On arrival at the tip, residents will be required to show confirmation of booking and identification.
In addition, the Council have extended the opening hours to 7am to 7pm at the New Bradwell site as it is the most appropriate site to handle the additional traffic.
The Newport Pagnell site and Bleak Hall site will be open from 8am to 6pm.
The Council say that anyone who feels ill with COVID-19 symptoms must not visit the sites.
Staff at the tips will not be able to assist with carrying items so you should ensure that you come to the tip with whoever helped you load heavy items into your vehicle.
The Council say they have also worked with highways and the police to ensure that there are sensible plans in place to avoid the chaos seen at locations in other local authorities.
To manage traffic, the entrance and approach to some of the sites has been adjusted.
These details will be included with the booking confirmation.
The demand for booking slots will be high so Council officials are asking residents for their patience.
These measures are in place to maintain social distancing and protect the health of workers and residents.
It will be monitored on site and there will be CCTV in operation.
The Council say they will be broadcasting the reopening of the tips and the booking system on MKFM, social media and email to ensure that as many people as possible are aware.