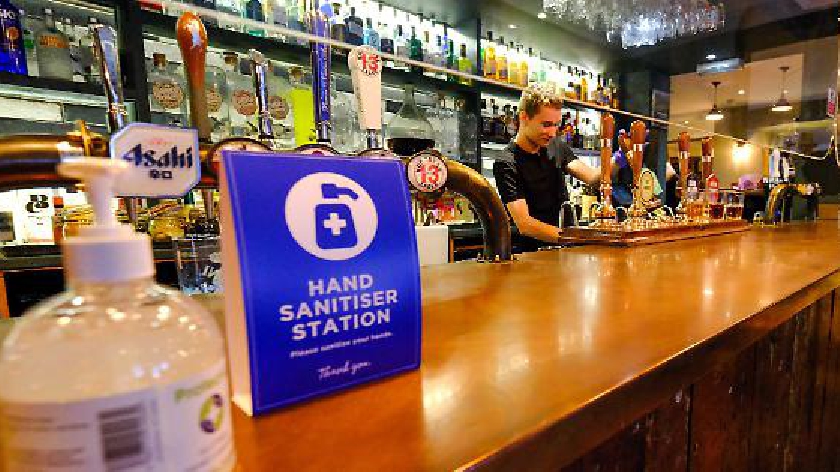 With things on track for pub gardens to re-open next week, find all the information about the weather and where is opening next week.
So far for the week of the 12th of April, the weather will sunny intervals with a gentle breeze and temperatures in the low to mid-teens.
The weekend (17/04 & 18/04) looks to have the best weather with highs of 14 degrees.
Milton Keynes North MP, Ben Everitt, has compiled a list of pubs that are planning to re-open in MK North.
There currently isn't a list for Milton Keynes South.
Wetherspoons will be re-opening Moon Under Water in Xscape and Captain Ridley's Shooting Party in Bletchley.
Unlike other pubs, there will be no booking system and tables will be offered on a first-come, first-served basis.
Greene King will also be re-opening the following pubs; Lakeside pub at Willen Lake, the Furzton Lake Hungry Horse pub, the Caldecote pub at Caldecote, Ye Olde Swan at Woughton on the Green and the Broughton Hotel.
Greene King is already taking bookings for their Milton Keynes pubs, but there is the option of a first-come, first-served basis also.
It's worth checking with an individual pub on their plans before travelling as pubs may have different systems.
The rule of six from a maximum of two households will still apply at outdoor hospitality too, as well as having to 'sign in' via the NHS Track and Trace app or with the staff at the pub.
Last week, the Government announced the rules for hospitality re-opening on 12th April.