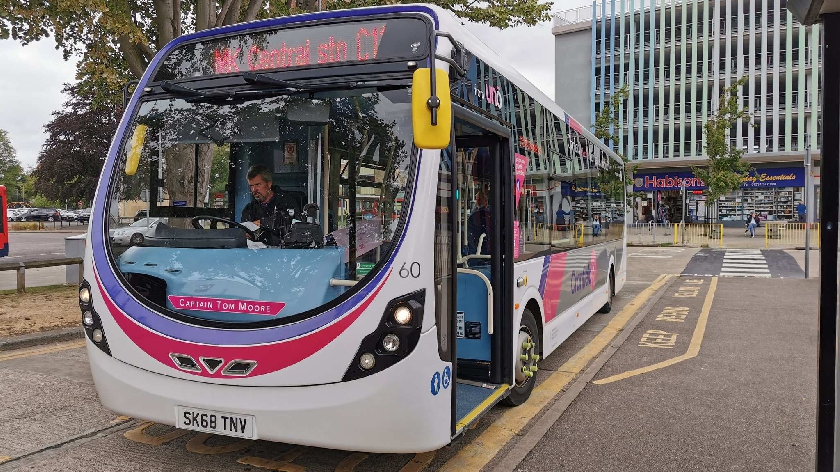 A new bus dedicated to Captain Tom Moore has gone into service in Milton Keynes.
The Cranfield Connect UNO service C1 runs from Milton Keynes Rail Station to Bedford Bus Station via Cranfield University.
It now features 'Captain Tom Moore' as its name on the front of the bus.
Sir Tom, more commonly known as Captain Tom, had always been active, even driving every day, until he slipped and fractured his hip two years ago.
The care and after-treatment he received then, and earlier through a cancer scare, left him eternally grateful to so many people in the NHS.
When the coronavirus pandemic struck, Captain Tom wanted to give something back to the healthcare staff who looked after him and were putting their lives on the line during the pandemic.
His initial plan was to complete 100 laps of his garden, at 50 meters a time, before his hundredth birthday. He hoped to raise £1,000 for NHS charities.
Over £32 million later, the centenarian has inspired a whole nation, and drawn praise and admiration from all around the world.
Determined to do more, Captain Tom and his family have identified causes close to their hearts which will benefit from the newly formed Captain Tom Foundation.
They are combating loneliness, supporting hospices and helping those facing bereavement.
Earlier today we reported that a portrait of Sir Tom Moore by a Milton Keynes artist has raised over £17,000 for the NHS at auction.