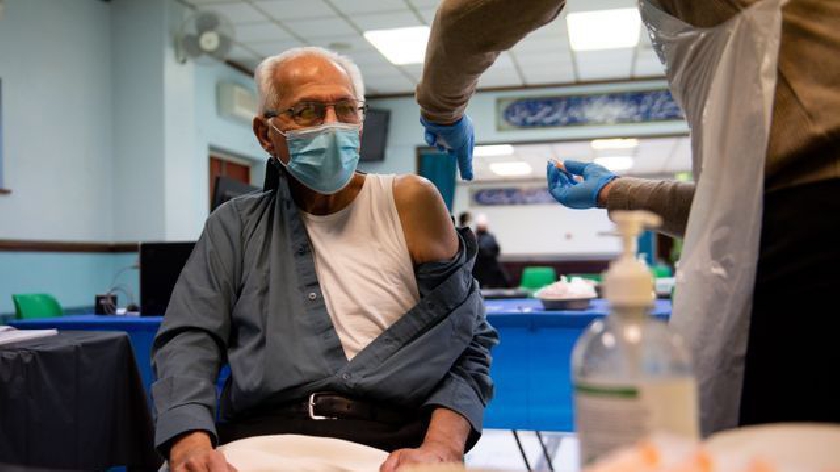 Muslims are being urged to have their COVID-19 vaccine during the holy month of Ramadan, which is due to start on the evening of Monday 12th April.
GPs are calling on Muslims to have the vaccine, which is the safest and most effective way to protect yourself, your family and those most at risk from the virus.
To reassure the Muslim community, the British Islamic Medical Association has reviewed the analysis of Islamic scholars and confirmed that having the vaccine does not invalidate the fast. In addition, the vaccine does not contain pork or other animal, foetal or alcohol products - this reflects the advice of the majority of Islamic scholars that it is permissible.​
Dr Ashraf and Dr Hawash, both practising Muslims, said: "Assalamualaikum and Ramadan Mubarak to our fellow Muslims. The holy month will be a very different experience for all of us once again this year, thanks to Covid-19, and your Imam will be able to advise you on how best to mark the month. However you celebrate, we wish you a safe and healthy Ramadan.
"As Muslims we have a duty to preserve life and getting vaccinated is the most effective way to prevent illness and loss of life from Covid-19. A lot of hard work has gone into bringing the vaccines to our local communities to protect our most vulnerable, and we have already vaccinated thousands of people in Bedfordshire, Luton and Milton Keynes.
"We must now stand together and not allow this progress to halt during Ramadan. Islamic scholars have made it clear that having the vaccine does not invalidate the fast, however if you are still unsure whether you should have a vaccine during the holy month please speak to your local Imam for guidance.
"We urge everyone to have the jab when offered, but please continue to follow government guidelines to reduce transmission and help save lives."
Many rumours are also circulating surrounding the jab. These myths are primarily spread on Whatsapp, and include that the vaccine contains meat substances, ingredients derived from cows, or that it can alter your DNA - all of which are untrue.
A spokesperson for the Royal Society For Public Health previously told the BBC that anti-vaccination messages have been "specifically targeted" at some ethnic communities.
However BAME communities are being urged to have the life-saving vaccine and listen to the professionals.
Cllr Mohammed Khan, Deputy Mayor of Milton Keynes, had his vaccine over the weekend and is calling on BAME individuals to have their when they are offered it.
READ MORE: Deputy Mayor gets his vaccine after urging BAME community to get theirs