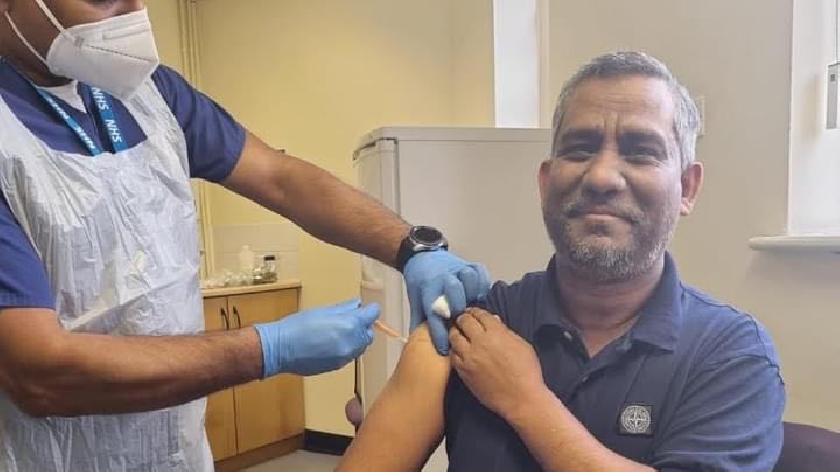 Deputy Mayor, Councillor Mohammed Khan received his first vaccine at the weekend.
A photo of him having the vaccine has been shared by Cllr Khan to show people that they don't need to be apprehensive or nervous.
He reported having a slightly sore arm and a mild headache afterwards.
The news of the Deputy Mayor having his vaccine comes after he's involvement in encouraging members of the BAME community to have theirs when the time comes.
Cllr Mohammed Khan was concerned that the rumours about the vaccine are putting off older, more vulnerable people from the Bangladeshi and Hindu communities.
He said: "Fake news is saying the jab contains a meat substance. This is completely untrue. It is circulating as fake news and is putting some older people off from getting vaccinated."
Cllr Khan, who will be the Mayor of Milton Keynes for 2021-22, is also concerned that COVID-19 is impacting the South Asian community more than other communities because families are often multi-generational.
He continued: "Many South Asian families are multi-generational with grandparents and children sharing the same home.
"I would urge families to ensure that they adopt protection measures such as masks and trying to keep their distances when at home.
"It's not easy when families share a home, but we need to do all we can to minimise the spread of the virus."