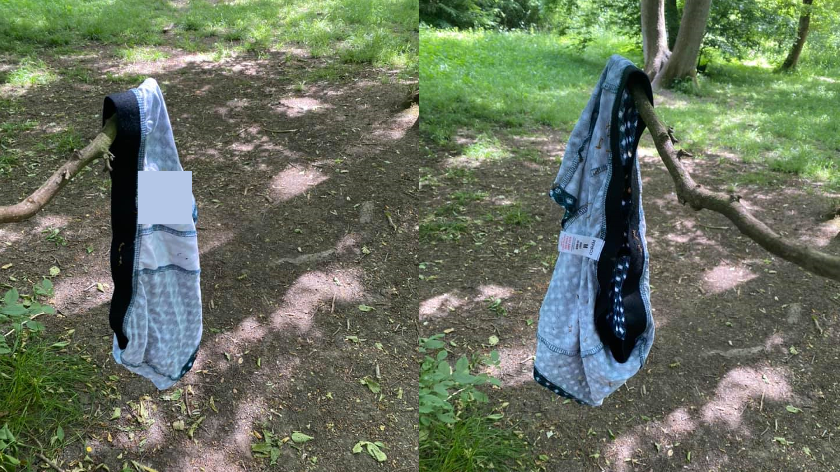 A local Mum has taken to social media after her toddler found 'solied boxer shorts' at a Milton Keynes wood.
She posted the story on a Milton Keynes Facebook group after taking her two small children walking around Howe Park Wood near Westcroft.
The post stated: "I've stopped to feed toddlers a snack and change the smallest ones nappy and while I'm changing him, my other little boy come running back to me with a pair of men's soiled boxers."
"He found them while exploring the base of a tree where we usually only find rocks, twigs and bugs etc."
"I don't care why they got in this state but for everyone else's sake, especially the children, take your rubbish home with you!"
A photo of the boxer shorts complete with 'stain' was shared in the comment thread on the post.
MKFM has chosen to blur the affected area of the boxer shorts.
It comes following a weekend of increased litter across Milton Keynes.
Rubbish was left in locations like Campbell Park, Furzton Pavillion, Ouse Valley Park, Olney and Newport Pagnell over the weekend.
And earlier this month, The Parks Trust reported a 'significant issue' with rubbish being left next to bins in Milton Keynes.