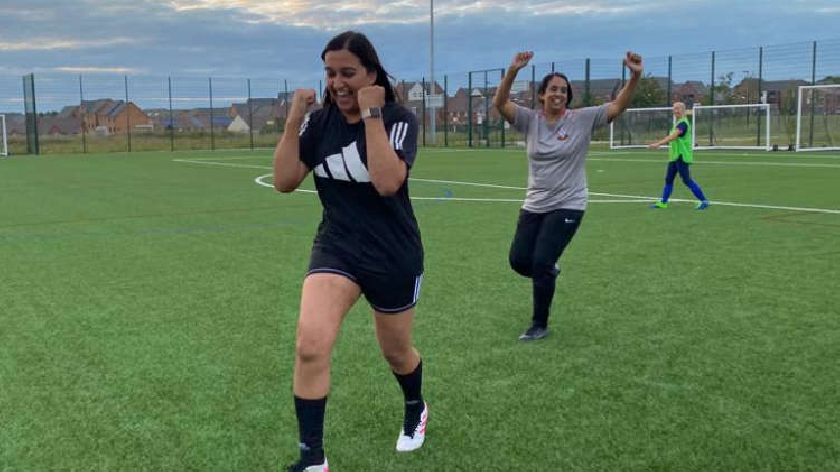 MK Dons Sport and Education Trust is encouraging more women to improve their lives through football.
Milton Keynes is one of nine cities sitting front and centre hosting one of the biggest women's European sport event in history. Three games of the UEFA Women's Euro 2022 have so far taken place Stadium MK, with an all-important Semi-Final game heading to the city next week.
All host cities across England, including Milton Keynes, have been hosting a series of exciting events for fans to help them get involved in the sporting event, such as Fan Parties and roadshows.
The tournament has seen record breaking attendances, which hasn't just inspired the next generation but the current one too.
MK Dons Sport and Education Trust (SET), an independent charity aligned to Milton Keynes Dons, has been offering opportunities for diverse groups of women to play football in the city, in a bid to inspire positive change.
The programmes on offer aim to break down barriers and change perceptions to show that the game is for everyone regardless of gender or background.
Working with several partners, MK Dons SET is providing women with the opportunity to play recreational football which focuses on fun, friends and fitness.
Programmes include Touchline Mums, Recreational Football at Grassroots Clubs, Fun Fitness with Football, Muslim Women's Football, Dementia Friendly Walking Football and more.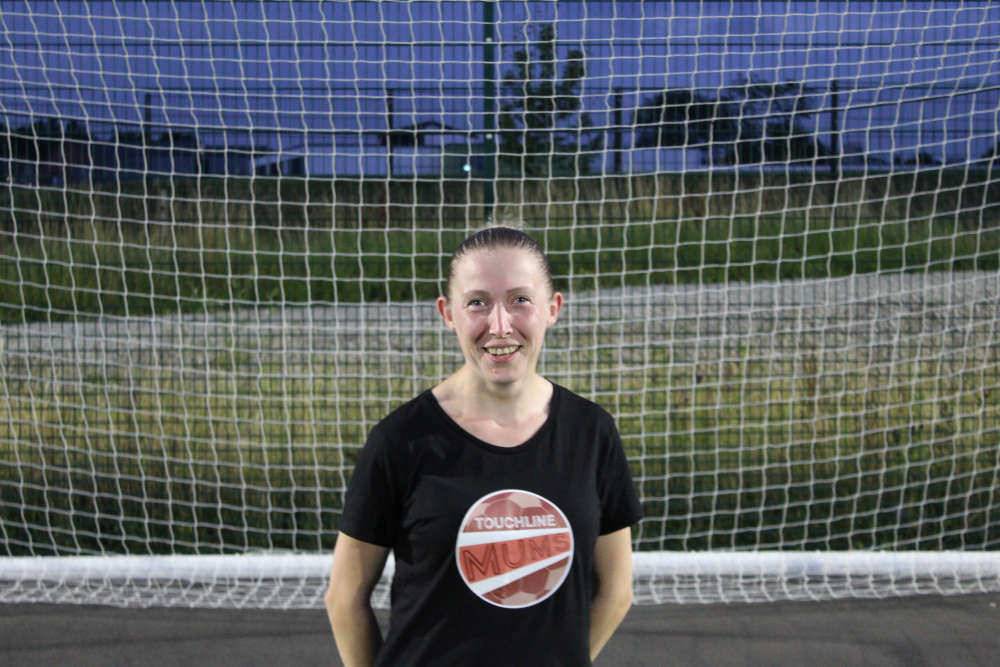 Prior to starting Touchline Mums, Ashleigh (pictured above), struggled with any social situations due to anxiety and panic attacks which had previously put a stop to her playing football after having children.
Ashleigh attended a Touchline Mums taster session back in June 2021, and says she has not looked back since. "Joining Touchline Mums has been massive for me as social events and new situations can trigger my anxiety. The group has really made me feel at ease and I've been able to fall back in love with the game again.
"My fitness levels improved each week and I'm enjoying some 'me' time. It's making me think about picking up my boots properly again and getting back on the pitch competitively. I also now feel more confident trying new social situations."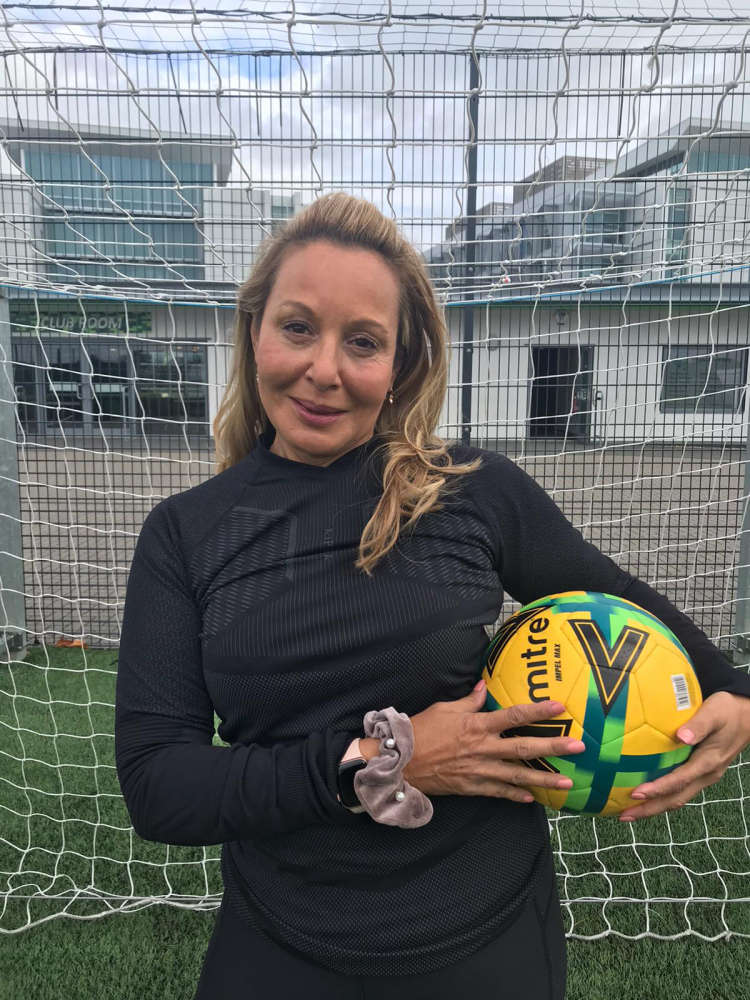 "I started playing walking football last year. These programmes have given me numerous opportunities both on and off the pitch. I have found confidence, enjoyment and friendships which I will cherish. The programmes aren't just about developing you as a player but developing you as a person too. I have learnt to much from the coaches and now I look to inspire others to take part in these fantastic sessions" said Annette (above)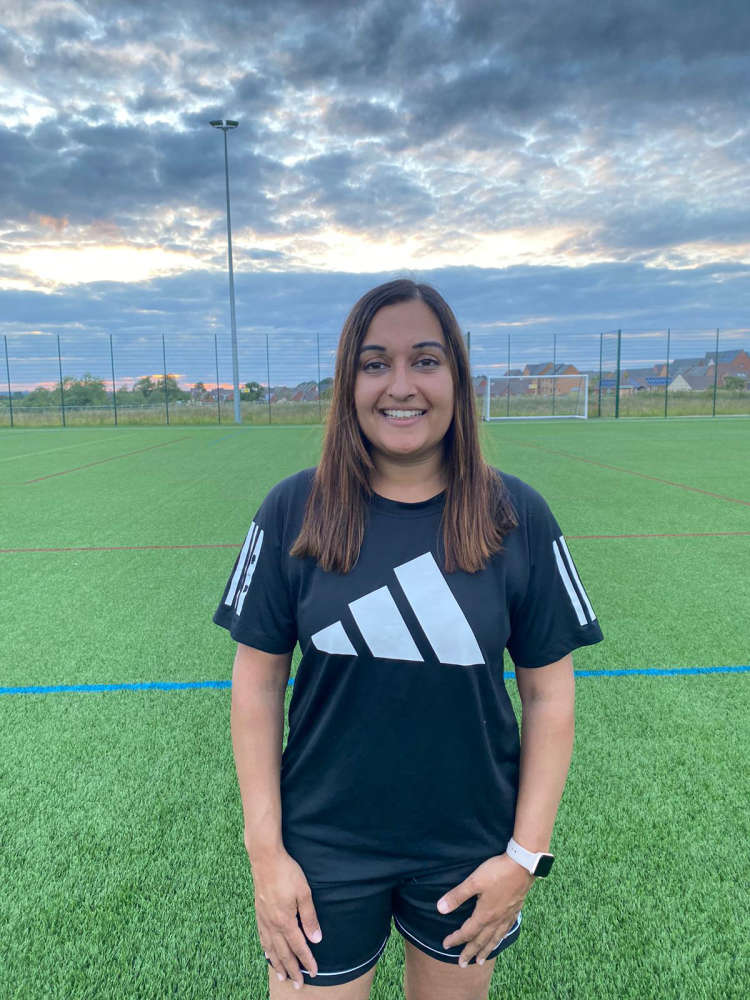 "Playing recreational football has been enriching for me on a number of levels. It has allowed me to play a sport I enjoy, meet some amazing people and it has given me the opportunity to inspire my children and other young girls and women to pick up the ball and play" said Sukhi (above).
To find out more or sign up, visit the MK Dons SET website.