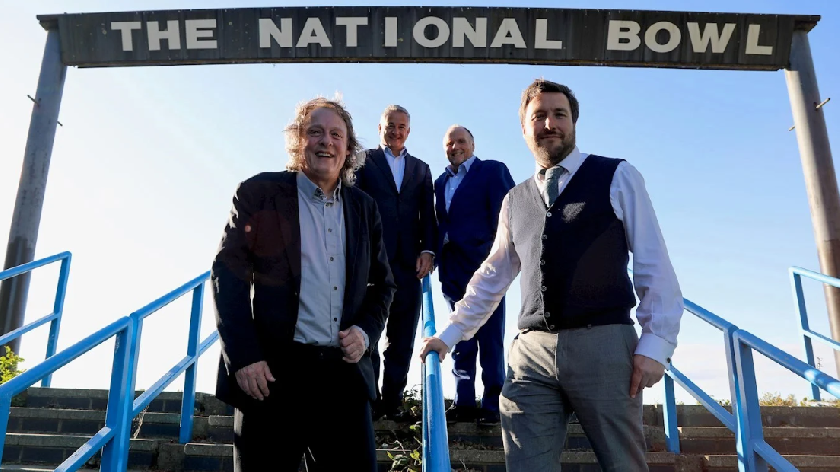 MK Dons have today (21/9) released a statement on their plans for a training facility at the Bowl.
In 2021, Milton Keynes Dons submitted planning applications to Milton Keynes Council, with hopes to build a training facility at the Bowl.
Following objections raised by the Council's Cycling Officer, the club withdrew both applications.
Today (21/9), the football club has released a statement, confirming that a revised planning application has now been submitted.
The statement reads: "MK Dons can confirm a revised planning application has been submitted as part of Phase 1 of the Club's relocation of the training ground to the National Bowl.
"The Club announced in September 2021 that the original applications had been withdrawn due to objections raised by the Council's Cycling Officer regarding the proposed interim alternate arrangements for the cycling club who are users of the facility.
READ MORE: MK Dons withdraw application
"This new application is similar to the one submitted in May 2021 and includes installation of two full-sized grass football pitches and four training grids on the plateau of the Bowl.
It concludes: "However, it will not include, at this time, any changes to MK Cycling Association's current use of the Bowl."
Last month, it was announced that music was coming back to The National Bowl in Milton Keynes, after Muse announced their global tour was making its way to the city next summer.
It will be the first concert that has taken place at the iconic venue in 7 years.
MK Dons Chairman Pete Winkelman said: "We have been very keen to investigate how concerts can operate under our plans for the training ground and we are really excited to be working with SJM to bring Muse to National Bowl for the venue's first live concert for seven years.
"This announcement won't affect our immediate goal to get the first-team training pitches relocated to the Bowl as quickly as possible."
#MKDons can confirm a revised planning application has been submitted as part of Phase 1 of the Club's relocation of the training ground to the National Bowl.https://t.co/zZCt0kECBp

— Milton Keynes Dons (@MKDonsFC) September 21, 2022