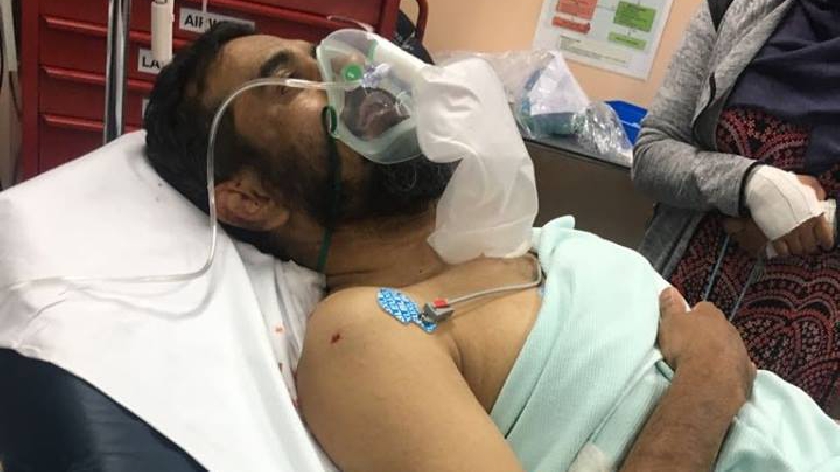 Milton Keynes Council have denied claims that they do not allow CCTV in taxis and have reinforced that they actively encourage it.
Following a stabbing and robbery in Greenleys earlier this month and then another stabbing between Woburn Sands and Wavendon earlier this week, Milton Keynes Council have come out to refute some comments suggesting the council don't allow CCTV in taxis.
Cllr Catriona Morris, Chair of the Council's regulatory committee says, "I am very concerned about the recent alleged assaults on two taxi drivers while working in Milton Keynes, any assault on anyone is unacceptable and when people are serving the public they should feel safe at all times.
"I understand the latest incidents did not involve MK licensed drivers and other licensing authorities may have different views, but in MK, in vehicle CCTV, is absolutely encouraged and supported.
Following comments on the MKFM Facebook page suggesting MK Council didn't allow CCTV due to the privacy of customers, Morris reinforced that this wasn't true, "Myself and officers have regularly raised the idea to drivers and operators of installing CCTV in vehicles and I remain concerned that so few have gone down this route. The council strongly supports drivers in having CCTV installed within their vehicle and would encourage drivers to consider this. (CCTV is not dash cams, and we do not support a dash cam being used as CCTV)
"Our Taxi policy is clear regarding CCTV and encourages it, having sought views from the trade we have not made it compulsory, but we continue to strongly encourage drivers and operators to reconsider and install CCTV. Any driver that wants to discuss the relevant CCTV requirements to make sure they comply with legislative requirements is welcome to contact the Taxi Licensing Service."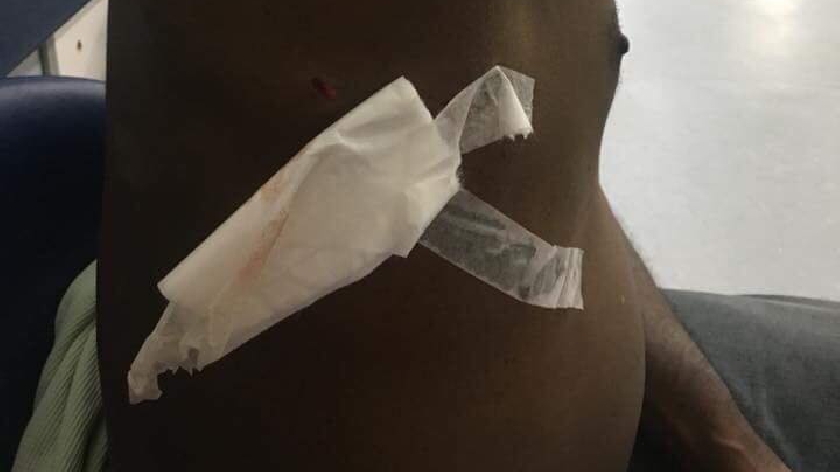 Below is an extract from the council policy that refers to CCTV usage:
5.8 Security & Closed Circuit Television (CCTV)
5.8.1 The DfT Guidance recommends that licensing authorities look sympathetically at the installation of security measures in licensed vehicles, such as a screen between driver and passengers or CCTV systems as a means of providing some protection for vehicle drivers.
5.8.2 The Council does not require enhanced security or CCTV measures to be in vehicles at this time as it is considered that the taking of such measures should be left to the judgment of individual operators, owners and drivers. Whether CCTV or other enhanced security measures are installed or not, the hackney carriage and private hire vehicle trades are encouraged to build good links with the local police force, including participation in any Crime and Disorder Reduction Partnerships or equivalent.
5.8.3 However, the Council wishes to support the trade in taking sensible measures to protect drivers and passengers in licensed vehicles. The Council recognises that there are benefits to the trade (as well as passengers) where CCTV is installed in licensed vehicles and as such strongly encourage drivers, proprietors and operators to consider the installation of CCTV in their vehicles.
5.8.4 CCTV in a licensed vehicle benefits the trade by deterring and preventing criminal activity within a licensed vehicle, reducing the number of customers who fail to pay or abuse drivers and, where incidents have occurred, CCTV assists the police in taking action. Insurance companies investigating insurance claims are also assisted by CCTV and this may have the added benefit to drivers by reducing their insurance premiums.
5.8.5 Whilst the Council supports the use of CCTV in licensed vehicles the Council is also mindful of the fact that there are data protection concerns arising from the use of such surveillance. Proprietor's of licensed vehicles are responsible for ensuring that installed CCTV conforms to the Council's requirements and relevant applicable legislation, such as the Data Protection Act 1998.
5.8.6 To assist the trade and protect the public the Council expect that, where CCTV is installed in a licensed vehicle, the Proprietor will ensure:
That the appropriate person responsible for the camera is registered as the Data Controller under the Data Protection Act 1998 and is responsible for ensuring compliance with that Act and associated legislation.
The use of the camera and the footage complies with the relevant guidance of the Information Commissioners Office (ICO).
The footage must remain "tamperproof" and be accessible only to a responsible third party (i.e. Council or Police) rather than the driver, proprietor, operator or members of the public.
Vehicles must display relevant signage informing members of the public that CCTV is in operation and that they are being filmed.
Access provisions and agreements must be in place in order for the footage to be used by the relevant bodies and agencies.
CCTV is not to be installed in a licensed vehicle, or where it is already installed, not altered or replaced, until it has been approved by the Council in writing.