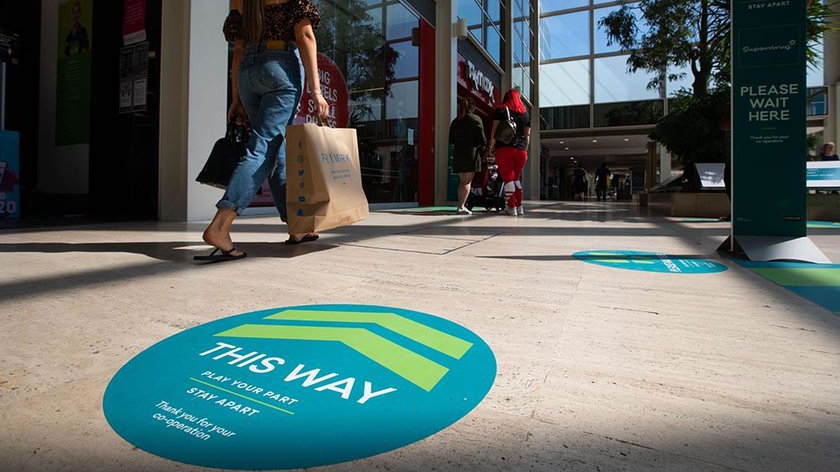 The two main shopping centres in Milton Keynes have said that they are looking forward to welcoming visitors when non-essential retail reopens next week.
Prime Minister Boris Johnson has confirmed that the nation will progress with the second stage of easing lockdown restrictions, with non-essential retail, gyms, hairdressers, and other businesses being able to reopen their doors on April 12th.
This has been welcomed by struggling businesses that have been unable to trade for months. And according to a survey carried out by the centre:mk, one-third of adults are excited to go on a shopping spree next week.
The two main shopping centres - intu Milton Keynes and the centre:mk - have reciprocated this, and have said that they are looking forward to welcoming shoppers.
Throughout the pandemic, there have been many permanent store closures at both centres including Paperchase in the centre:mk and Topshop at intu.
However, the sites are have also been preparing to welcome some new retailers - including premium menswear store SD by Suit Direct and H Beauty, a concept department store by Harrods.
Kevin Duffy, Centre Director at centre:mk, said: "It's great to be back and re-opening in such a strong position with a new concept from H Beauty focused on experience, at a time when experience is everything. Our guests will discover a great retail line up and exciting range of brands unmatched in the region which we are confident will give them the physical shopping 'hit' they've been craving over the last few months!"
Shelley Peppard, General Manager at adjoining shopping centre intu Milton Keynes, added: "With so much to look forward to in the coming months, myself and the team at intu Milton Keynes will be delighted to welcome you back to the home of premium shopping at the heart of Milton Keynes. Once the shopping centre is back open and we're able to go out, our retailers will need your support more than ever, so please come out and let us remind you of what you've been missing.
"I'd like to say a big 'thank you' to everyone who has supported us throughout and played their part in helping to keep everyone safe over the past year. We ask that if you need to make a visit for essential services that you continue to wear a face covering, remain socially distanced at all times and make use of our hand sanitising units around the centre."
Shopping centres across Milton Keynes will reopen on April 12th. Individual store opening hours can differ so they should be looked at in advance.