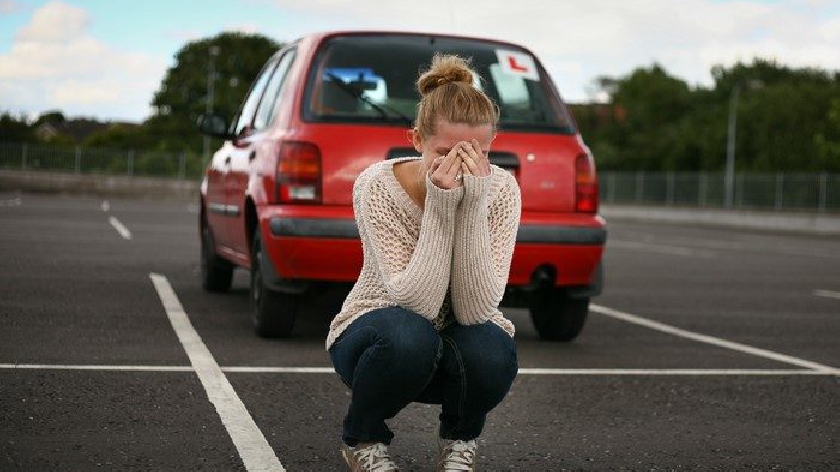 Bletchley has been ranked as one of the hardest places to pass your driving test first time in the UK.
The study by learner insurance experts ingenie examined the pass rate percentage of major driving test centres in the UK – those that have conducted at least 1,000 tests since April 2020 – to determine the one with the lowest pass rate for first attempt tests.
Birmingham (Sutton Coldfield) came out on top with the lowest percentage of first attempt pass rates out of all test centres in the UK with a 36.5% pass rate. When analysing the passes of all tests from April 2020 to June 2021 – Birmingham's three test centres rank as the three lowest pass rates for first attempt driving tests.
Bletchley, in Milton Keynes, has ranked at ninth place with an average pass rate of 40.4%.
Last year, MKFM revealed that over half of drivers failed their test at Milton Keynes' test centre. From April to December 2020, just 950 people out of 2,288 passed their test, and the remaining 1,338 people failed, with a 41.5% pass rate.
This means an even higher percentage of drivers failed compared to passes, during this surveyed period.
Dorchester, Dorset, is the easiest place to pass your driving test first time in the UK with a pass rate of 67.3 - nearly double the amount of those passed in Birmingham.
Commenting on the figures, a spokesperson for ingenie.com said: "A driving test is a monumental occasion in someone's life, and it is the disparity shown in driving test pass rates for first attempts is fascinating. Someone is nearly twice as likely to pass their driving test on their first attempt in Dorchester than in Birmingham. Despite there being many factors that make up a driving test and its success, this analysis highlights the clear data demonstrating that some areas have a higher first attempt pass rate than others"
Test centre and average percent pass rate for the top 10 in the UK

Birmingham (Sutton Coldfield)

36.5

Birmingham (Kingstanding)

36.7

Birmingham (South Yardley)

36.7

Goodmayes (London)

37.1

Wolverhampton

37.1

Bury St. Edmunds

38.1

Speke (Liverpool)

38.5

Wanstead (London)

39.5

Wednesbury

40.4

Chingford (London)

40.5

Bletchley

40.6

Mill Hill (London)

40.7
The research was carried out by ingenie.com, which is a black box car insurance brand which fits a black box in a user's car to assess their driving style, ensuring that those who drive well can earn big discounts at renewal.