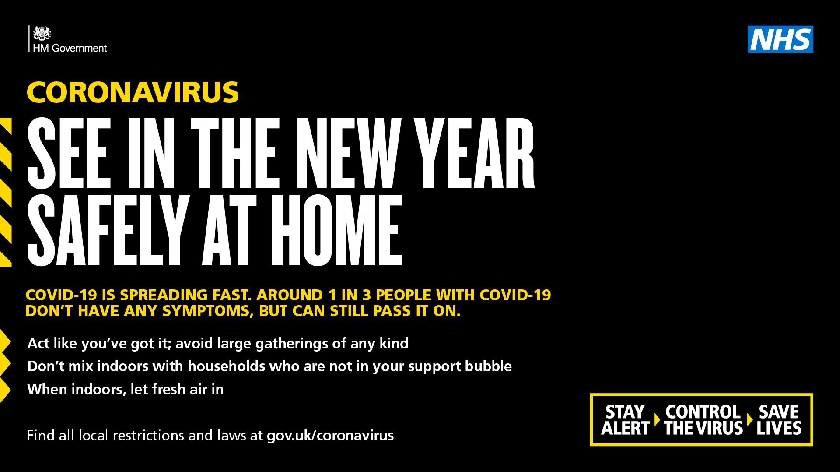 Milton Keynes residents are being told to 'see in the New Year at home' as Tier 4 restrictions remain active in our city.
The government and local council are urging people to take note of the advice, due to the fast spread of the virus and the fact that around 1 in 3 people with covid-19 have no symptoms but can still pass it on.
Residents are being told not to mix indoors with households not in your support bubble and avoid large gatherings of any kind.
When indoors, open windows to let fresh air inside.
There are no changes to the Tier 4 restrictions on New Year's Eve, and residents must continue to follow all the existing rules on the evening.
It comes as Milton Keynes coronavirus case rate now stands at 865.8 cases per 100,000 people.
Meanwhile, Milton Keynes Hospital say they are about '40% busier' with covid-positive patients than during the first peak of the pandemic.