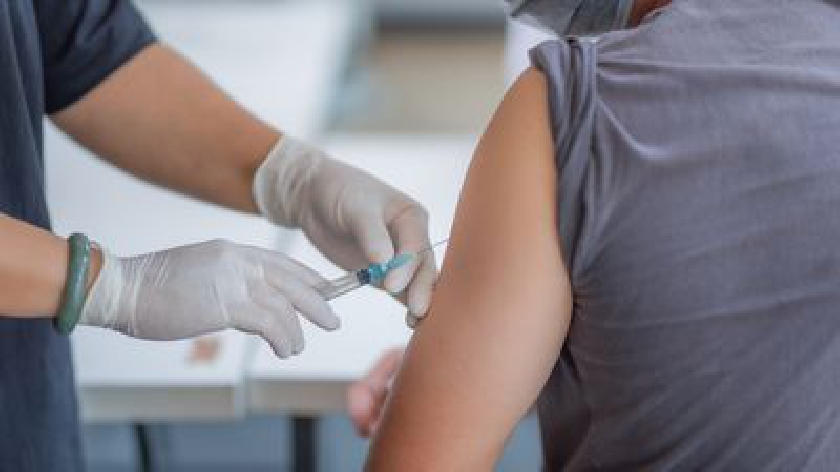 Milton Keynes Hospital is encouraging local pregnant women to have both doses of the life-saving COVID-19 vaccine.
This comes as a recent study has shown that more than 99% of pregnant women admitted to hospital with symptomatic COVID-19 are unvaccinated.
Of the 742 women admitted since February this year, just four had received a single dose of vaccine and none had received both doses.
There appears to have been vaccine hesitancy among pregnant women, however, health professionals are now wanting to reassure mums-to-be that the vaccine is safe.
Marian Knight, Professor of Maternal and Child Population Health at the Nuffield Department of Population Health at the University of Oxford and study lead, said: "It is extremely good news that so few vaccinated pregnant women have been admitted to hospital with COVID-19.
"However, it is very concerning that admissions of pregnant women to hospital with COVID-19 are increasing and that pregnant women appear to be more severely affected by the Delta variant of the disease."
If you are pregnant, we would like to assure you that it is important to have both doses of the COVID-19 Vaccination to protect you and your unborn baby. Please visit https://t.co/ww76OtICUe to book! pic.twitter.com/NjbbBKhf66

— Milton Keynes University Hospital NHS FT (@MKHospital) August 2, 2021
And our local hospital is the latest to encourage pregnant women to have the jab. A spokesperson for Milton Keynes Hospital said: "The COVID-19 vaccines available in the UK have been shown to be effective and to have a good safety profile. These vaccines do not contain live coronavirus and cannot infect a pregnant woman or her unborn baby in the womb.
"The Joint Committee on Vaccination and Immunisation (JCVI) has advised that pregnant women should be offered COVID-19 vaccines at the same time as people of the same age or risk group. In the USA, around 90,000 pregnant women have been vaccinated mainly with Pfzer and Moderna vaccines and no safety concerns have been identified.
"Evidence on COVID-19 vaccines is being continuously reviewed by the World Health Organization and the regulatory bodies in the UK, USA, Canada and Europe.
"Pfzer and Moderna vaccines are the preferred vaccines for pregnant women of any age who are coming for their first dose.
"Anyone who has already started vaccination and is offered a second dose whilst pregnant, should have a second dose with the same vaccine unless they had a serious side effect after the first dose."
All women of childbearing age must read this leaflet before they go for their vaccination