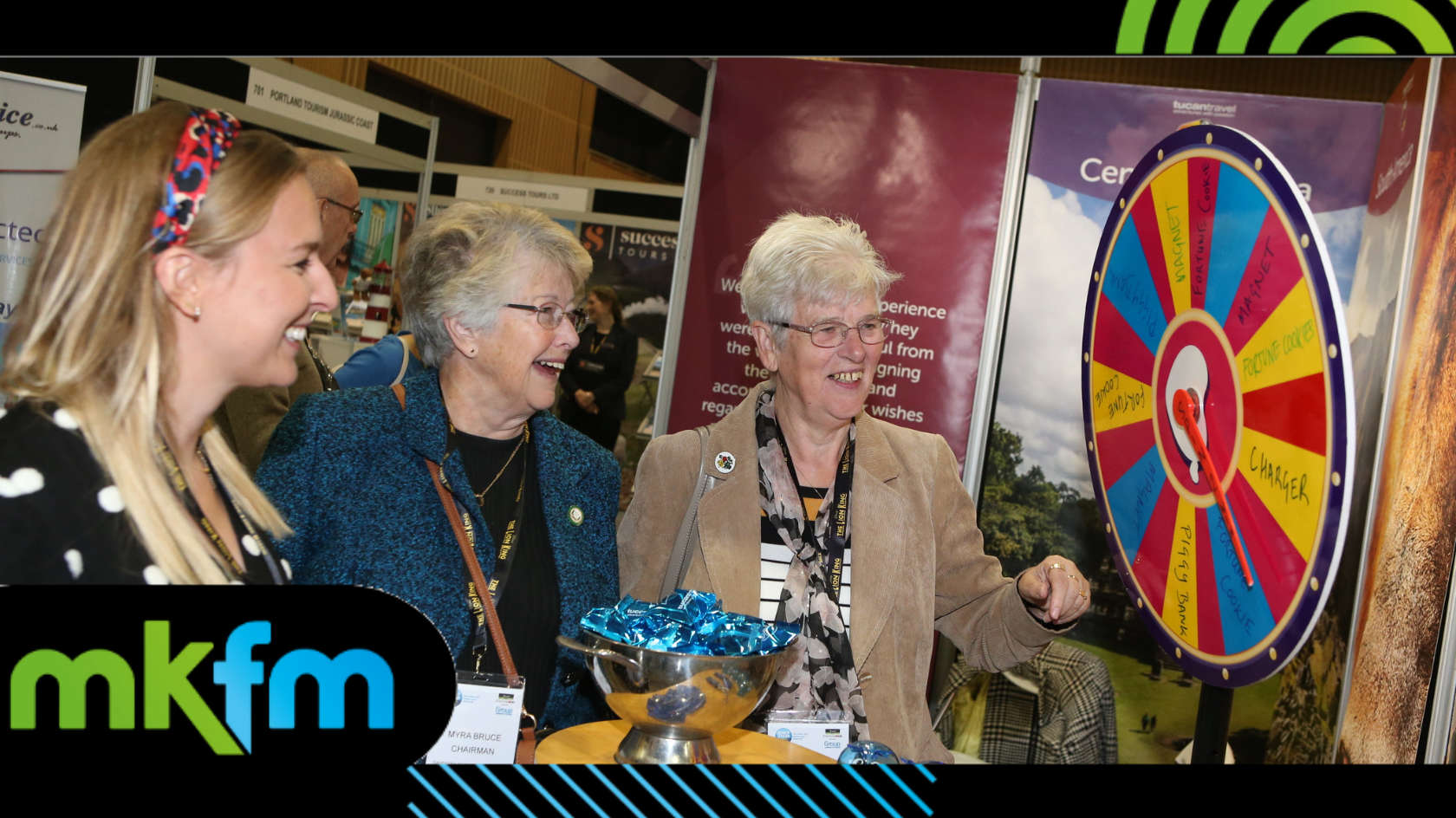 People looking for ideas and offers for group trips and holidays can visit the annual Group Leisure & Travel Show at the Marshall Arena at Stadium MK, Milton Keynes on Thursday 5th October.
Entry is free and the event is open from 10am to 4pm.
Whether you organise for friends, family, work colleagues, a club or society, this year's GLT Show is full of new ideas, inspiration and friendly advice.
Plus, there will be exclusive offers, giveaway and competitions from a wide selection of exhibitors, which includes attractions, hotels, tourist boards, tour operators, and more.
Take groups to the theatre? There are ticketing agents on hand to help. Interested in a cruise? That's covered too, with a number of cruise lines confirmed. Whether it's a visit to the Tower of London, an RHS Garden, a top museum or embracing virtual reality, the Group Leisure & Travel Show has it covered.
There is also a programme of talks and Q&As in the Seminar Theatre, which are free to attend and open to all visitors. This year's line-up features travel expert, Simon Calder; the well-known TV presenter, Matt Allwright (The One Show and Rogue Traders); and Francis Tophill, the author and television presenter, best known for appearing on Love your Garden and Gardeners' World.
Visitors can park for free right next to the hotel (you need to provide your car reg details inside the venue to avoid charges). Plus, there's a free bacon roll and hot drinks provided before 11am, and a free sandwich lunch too.
The event is organised and run by Milton Keynes-based, Yandell Publishing and 95% of visitors surveyed last year said their show experience was 'good' or 'very good'. 98% said their visit 'gave them good ideas to help plan future group trips or holidays'.
Simon Calder, who is often the go-to travel expert for TV and radio said: "I can't wait to meet the exhibitors and guests at the GLT Show in October – it's a real annual highlight to learn the latest on group travel and to talk to people in the industry. I always come away with a long list of new opportunities to enjoy in the year ahead."
To register for free entry to the GLT Show on 5th October, click here and for everything you need to know, head to the website.