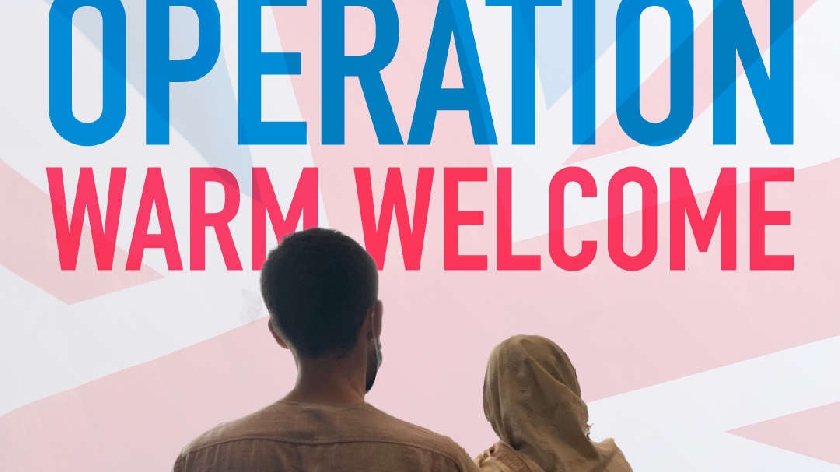 Image: UK Prime Minister
It has been announced today (1/9), that arrivals under Afghan Relocations and Assistance Policy will be given immediate indefinite leave to remain and the government is currently working with local councils across the UK to meet the demand for housing.
MKFM reported yesterday that around 680 adults and children are staying in three Milton Keynes hotels booked by Government for the new arrivals, with around 550 people landing since Thursday.
According to the leader of Milton Keynes Council, between 8 to 10 families are expected to be housed in Milton Keynes- around 50 - 80 people overall.
This information is based on a nationally proportionate formula and distribution.
Today (1/9), Boris Johnson announced 'Operation Warm Welcome'. This new operation will ensure Afghans arriving in the UK receive the vital support they need to rebuild their lives, find work, pursue education and integrate into their local communities.
People already relocated to the UK under the Afghanistan Relocations and Assistance Policy (ARAP) will be able to apply free of charge to convert their temporary leave into indefinite leave.
The government is already working with more than 100 councils across the UK to meet the demand for housing, with over 2,000 places already confirmed and the Communities Secretary will convene a roundtable with council leaders from across the country in the coming days.
The support for Afghan arrivals from the Government includes:
£3 million of additional NHS funding so that Afghans arriving under the Afghanistan Relocations and Assistance Policy (ARAP) scheme can access healthcare and register with a GP once they leave quarantine;
all are being offered the COVID-19 vaccine and so far more than 700 arrivals under the ARAP scheme have left quarantine and received their first vaccination, with more leaving and receiving a jab each day;
£5 million funding for councils in England, Wales and Scotland to support Afghans coming to the UK via the ARAP scheme and provide a top up to help meet the costs of renting properties;
£200 million has been committed to meet the cost of the first year of the Afghanistan Citizens' Resettlement Scheme, which aims to welcome up to 20,000 Afghans.
Prime Minister Boris Johnson said: "We owe an immense debt to those who worked with the Armed Forces in Afghanistan and I am determined that we give them and their families the support they need to rebuild their lives here in the UK.
"I know this will be an incredibly daunting time, but I hope they will take heart from the wave of support and generosity already expressed by the British public."
Milton Keynes Council are urging residents that want to help support refugees, to consider making a financial donation to a well-known humanitarian charity involved in refugee support such as the British Red Cross or Save the Children.
People in Milton Keynes have been asked to hold on to any donations of clothing and toys and not to make donations direct to hotels.
HOW YOU CAN HELP SUPPORT MK COUNCIL: Volunteers needed to help sort through 'overwhelming' amount of donations for Afghan refugees in Milton Keynes