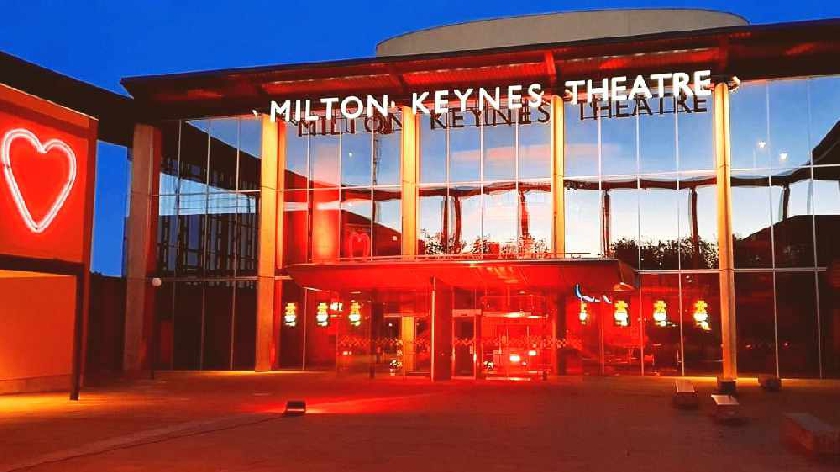 The Marshall Arena and Milton Keynes Theatre last night (7/7) took part in a powerful display of solidarity for the arts.
The 'Light it in Red' campaign saw venues across the country illuminate in red to draw attention to the devastating impact COVID-19 is having on the arts industry. Over 25,000 businesses and 500,000 industry professionals have been directly impacted by the closure of theatre and live music venues.
Speaking about the campaign, Milton Keynes Theatre said: "This powerful movement unites arts, events and cultural institutions currently in standby across the UK and reaffirms our resolve to return stronger than ever."
This stand of solidarity comes as the Government announced a £1.5bn support package for the arts sector. £880 million of the funding will be in the form of grants, while there will be loans, targeted support and capital investment.
Organisers of the #LightItInRed campaign said: "While we welcome the rescue package from the Government, we await clarification about what this means for freelancers, suppliers and those in the wider theatrical and events industry."
Ben Everitt, MP for Milton Keynes North, has been campaigning for financial support for the sector and has welcomed the support package. He added: "I'm absolutely delighted the Government has listened to concerns from the arts sector and acted with a huge package of support.
"We all know how important our arts and culture are to millions of people across the country, and especially here in MK where we have a thriving sector full of live music venues, theatres and galleries."