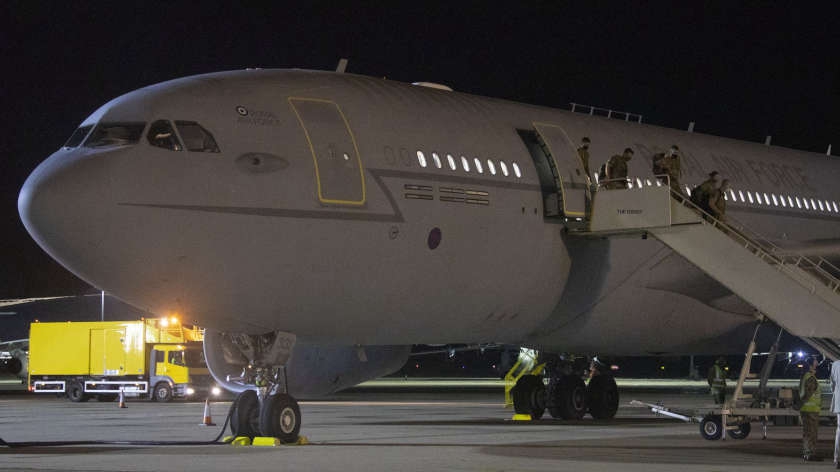 The government announced it will be supplying funding and support to local councils across the country.
Following recent events in Afghanistan, the British Government is establishing a new route for Afghan citizens.
The government has today (21/8), created a new portal on its website.
The new portal allows residents to offer help to refugees in Milton Keynes and other areas.
There is a wide range of things that can be offered such as clothes, housing, tutoring, legal services and jobs.
As well as this, the government is supporting local councils through the resettlement scheme.
The scheme, which prioritises women and girls , will help councils to provide for those who have been forced to flee their home or face threats of persecution from the Taliban to set up home in the UK permanently.
The Afghan LES (Locally Employed Staff) Housing Costs Fund will provide a top up to help councils meet the costs of renting properties for those that need it, including larger homes for families.
This support will give councils the security to make a firm offer of support to take people into their communities and help them build a new life.
Ben Everitt, the MP for Milton Keynes North, has been in regular contact with the Home Office, Ministry of Defence and the Foreign Office over the last week to discuss the situation and believes the UK should welcome Afghan refugees with open arms.
Ben said: "We've all been horrified seeing the images on the news over the past week of Afghans trying to escape their home and we are absolutely doing the right thing by opening our arms and taking them in.
"This extra funding for Milton Keynes Council will help them support the refugees we've already taken in here in Milton Keynes, as well as future arrivals, rebuild their lives free from the terror of Taliban rule.
"I'm incredibly proud of the work our Armed Forces have done in Afghanistan over the last 20 years and I'm saddened to see it end this way, but Global Britain can still be a force for good and we are opening our arms to those in need."
Iain Stewart, the MP for Milton Keynes South, commented: "The current situation in Afghanistan has been heartbreaking to watch unfold, with citizens fleeing for their lives.
"That is why I am pleased this Government is supporting those looking to flee from danger and welcoming them with open arms. The funding from the Government to councils to help resettle some Afghan refugees means we can do our small part to help those seeking safe refuge.
"I want to put on record my thanks to our Armed Forces and the UK Embassy workers who are working around the clock to make this all possible."
Alex Walker, the leader of the Conservative Group on Milton Keynes Council, added: "The ongoing situation in Afghanistan is heartbreaking. The images and videos of desperate families fleeing the tyranny of the Taliban is something I know we all hope never to see again.
"I believe Milton Keynes needs to open its arms and give those fleeing, an opportunity to start a new life and this new funding from the Government will give MK Council the support it needs to do just that.
"While I welcome MK Council confirming it will take part in the resettlement scheme I was disappointed it has put caveats on its offer of support – we've got clarity from Government so let's get a move on and support those Afghan refugees in need of our help."
The Government will also offer all those who have fled Afghanistan a first dose of the COVID-19 vaccine on their arrival into the UK and will be issued with a vaccine card.
You can access the government portal to donate here.
READ MORE : Milton Keynes Council "stands ready" to support fair share of Afghan refugees