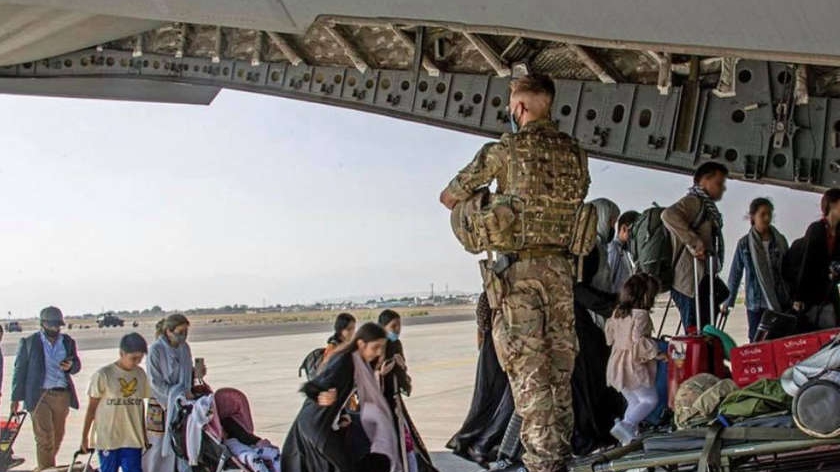 The government has outlined plans to allow thousands of refugees from Afghanistan to resettle in the UK, following the Taliban's take over of the country.
According to the Home Office, the UK has agreed to take in up to 20,000 refugees over the next few years, including 5,000 by the end of 2021 through the new Afghan Citizens' Resettlement Scheme.
Councils around the country are currently pledging to help welcome Afghan refugees, but many are also calling for more support from the government to help them do so.
Milton Keynes Council has said they will be signing up to aid those seeking refuge as part of the new resettlement scheme, but say they need to understand what help the government is offering to support the Afghan refugees in the long run.
Leader of Milton Keynes Council, Cllr Peter Marland told MKFM: "Milton Keynes has a record of helping people when they need it most, and we will do so again. Currently our main focus is supporting over 100 Afghan people who have been placed in emergency hotel accommodation in Milton Keynes by the government.
"That number is growing all the time and we believe another hotel facility is planned to open here. We are working with the government to give all the help we can to people and meet their welfare needs.
"It's really vital the government work with us on being clear what the long-term plan is for people in those facilities. As far as we know we will be one of the only cities with more multiple emergency facilities, so we really are doing our fair share already for those in need."
Peter Marland added: "We do stand ready to ensure that as a city we accept our fair share of Afghan refugees to resettle here for the long term. We will sign up to the official government resettlement scheme. However, with over 900 local families in temporary accommodation in the city, and with one of the highest levels of unaccompanied child refugees already in Milton Keynes, we do need to understand what help the government is offering to support the Afghan refugees in the long-term.
"The government obviously needs to ensure that other local authorities across the country also take their fair share of people. To be honest, the current government target of taking 20,000 refugees over the next five years isn't good enough.
"We owe those people in Afghanistan who helped us more than that, and now. Sadly some of those people won't be around to help in 2026 unless the government act now. The government should clearly fund the support those people need in every single local authority in the U.K.
"Yet again, MK can be proud that as a city we are standing up to help people and of what we are doing."