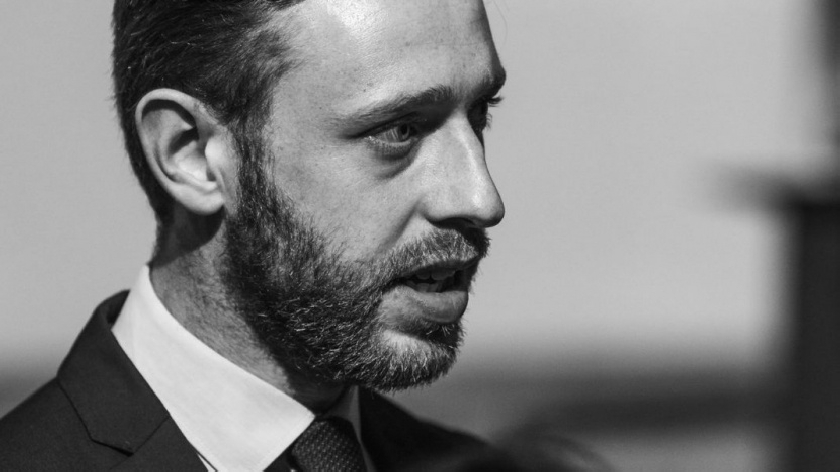 Cllr Alexander Walker
After this week's local elections, the Milton Keynes Conservative party have announced a change in leadership.
This week's local elections, which took place on Thursday (5th May) across the United Kingdom, saw the Conservatives remain as the largest individual party in Milton Keynes, while losing one seat and dropping to 23 overall.
At the conclusion of the elections, Labour's one gain sees them now hold 20 seats and the Liberal Democrats now hold 14 after also gaining one seat - with the two parties expected to maintain their Progressive Alliance and retain control of Milton Keynes Council.
With the election over, Conservatives leader Alexander Walker and deputy leader Alice Jenkins have announced their decisions to step down. The pair have been replaced by Councillors Saleena Raja (Shenley Brook End Ward) and Manish Verma (Tattenhoe Ward) respectively.
Cllr Walker, Councillor for the Stantonbury Ward since 2015, had been in charge of the local Conservative party for the past four years.
In his parting message on social media, Mr Walker said: "Some personal news; I've taken the decision to stand down as leader of MK Conservatives Group."
"A big thanks to Alice Jenkins for being an amazing deputy. We gave it our all! An historic election result in 2021 & despite a tough election this yr, we remain the largest party!"
"Four years and four elections, it has been a busy role over volatile political years. I have loved the challenge. It has been a real privilege to serve the party and MK. I am excited to support the new team in Saleena Raja and Manish Verma!"
He concluded: "Thanks to everyone who supported me. Too many to list, but you know who you are!"
Cllr Jenkins, Councillor for the Danesborough & Walton Ward since 2014, also commented: "It's been an honour to be Deputy Leader of the MK Conservatives Group."
"I've loved it and am hugely proud of Alexander Walker, our team and what we've achieved. You can't do it all and I want to see more of my young family, so I've decided to step down from the role."
"Thank you to everyone who have been so kind and supportive over the years. Local politics isn't for the faint hearted but my colleagues are fantastic, dedicated, local community champions."
She concluded: "I am looking forward to supporting the new team, Saleena Raja and Manish Verma who I know will do a fantastic job representing residents and ultimately turning MK blue."
In her first statement as the newly chosen leader of the local Conservatives, Cllr Raja said: "I am very excited and confident to get going as the new leader of the Conservative Group. A huge thank you to Alexander Walker for the great work he has put in to make our group stronger during his four years as leader."
"We know that we have a lot to offer the residents of Milton Keynes and as the largest party on MK Council, we have an important role to play in scrutinising the work of the Labour and Lib Dem coalition."
She added: "Myself and my Deputy Leader Cllr Manish Verma are confident that with hard work and determination, we can build a great team that will manage to take control of MK Council and lead this city with an ambitious programme for the future."
"With council tax up, recycling collections being scrapped and wheelie bins hitting households in the next year, it is vital that we knuckle down and fight for a better Milton Keynes and one we know that residents deserve."
We are delighted to announce our new ambitious leadership team!

Cllr @SaleenaRaja is the new Leader of the Conservative Group and Cllr @maneeshverma will serve as Deputy Leader.

As MK Council's largest party, we are committed to delivering change and serving the people of MK. pic.twitter.com/gp7X5uPu39

— Milton Keynes Conservatives (@MKConservatives) May 7, 2022