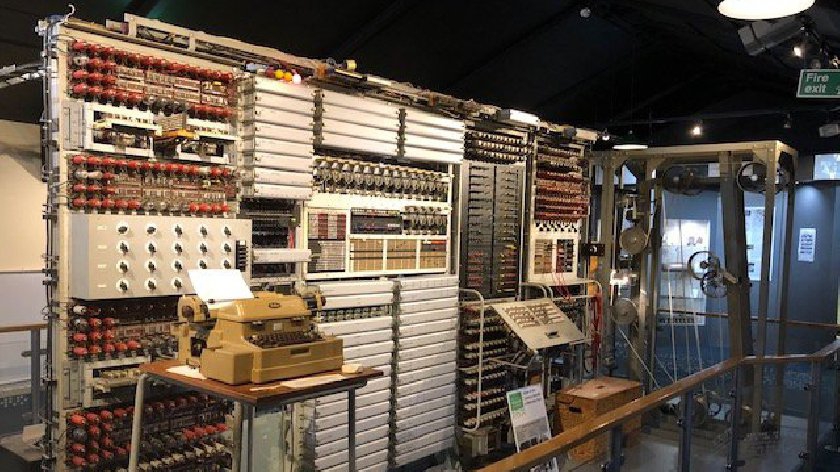 The National Museum of Computing, at Bletchley Park, has been presented with the highly esteemed Sandford Award for Heritage education.
The independent charity has been presented with the award in recognition of its "engaging, inclusive and diverse" learning programme for STEM subjects.
Since 1978, The Heritage Education Trust has been running the Sandford Award to praise heritage sites across the UK that run educational programmes. It is the only scheme in existence that judges formal learning programmes at heritage sites, with a particular focus on how sites such as The Museum of National Computing can link to the curriculum children are learning in the classroom. Previous winners include Buckingham Palace, Hampton Court and Jane Austen's House Museum.
Education is central to TNMOC's ethos and values, and as such, the museum runs a highly successful Learning Programme for schools and colleges and promotes introductions to computer coding amongst young people, especially females, to inspire the next generation of computer scientists and engineers.
The National Museum of Computing goes to great lengths to make sure its education curriculum is as inclusive as possible. It has a particular focus on encouraging girls into STEM and appealing to the neurodiverse community through its education programme in partnership with Track NN.
This programme supports autistic individuals in developing employability skills through a series of placements and interactive STEM projects at the museum.
The inclusive nature of the museum's programme was one of the many aspects greatly applauded. Lead judge from the Heritage Education Trust Melissa Maynard said: "The story of the computer revolution, their impact on the past and present regarding connectivity, creativity and invention is showcased by an inclusive and engaging learning programme.
"The team, led by the Learning Manager, provide a formal learning programme that is both structured and flexible in nature that they can work collaboratively to support learning. I was particularly struck by the ways that the team promote informal learning that is inclusive and diverse, working with partners whether it is through Girls in STEM days or Relaxed Openings, to ensure that as many learners are supported to follow their enthusiasm for computing."
The Museum's director, Jacqui Garrad, added: "Education is at the heart of everything we do at The National Museum of Computing, so we couldn't be happier to receive this prestigious award. Our team – including our learning manager and volunteers - are passionate about creating an environment that makes STEM learning engaging, inspiring and accessible. Our unique education programmes do just this and we're now looking forward to building on this success to develop our programmes even further."