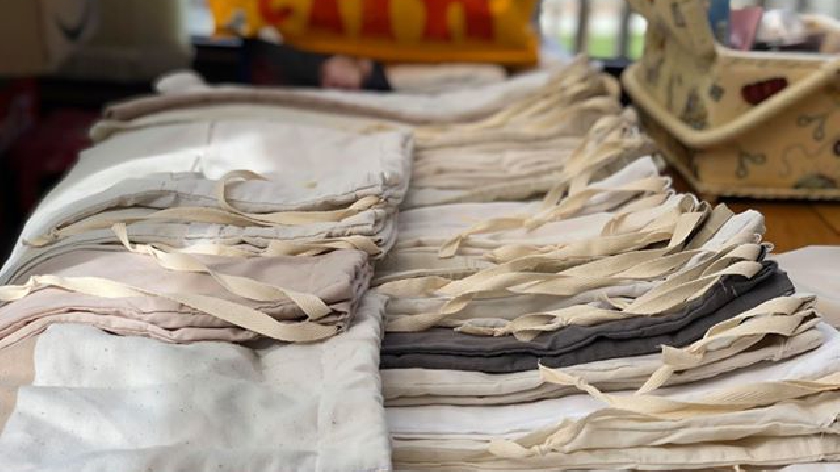 Artists Ciara Callaghan and Sarah Hunt will be teaching locals how to repair and recycle their old clothing items with a course at Milton Keynes Arts Centre next Wednesday (11/07).
Describing the session, a spokesperson for Milton Keynes Arts Centre gave some more details as they said: "Join artists Ciara Callaghan and Sarah Hunt in a gentle evening of garment mending and repair, suitable for those with any level of experience in mending.

"Ciara will guide students through patching techniques inspired by Japanese practices of boro and sashiko. These mending techniques add strength to garments as well as repairing them. This can be done so that the mend is an invisible or a visible one. They are beautiful techniques for restoring old pieces and family heirlooms.

"Sarah is a visible mender with a background in textile art and knitting. She will guide students in how to darn and repair woven and knitted garments and even shoes!

"Students will leave with their mended garment and knowledge of how to practice these techniques at home, as well as a small sampler of learnt techniques."
The course hopes to teach students about important conservation practices, which will help in becoming more environmentally friendly. Students will also be able to gain the skills required to carefully look after pieces passed down from generation to generation.
There is still time to book a space on Garment Mending and Repair with @ciara_callaghan and @sarah_makemyway. Join us for a cosy evening learning about swiss darning techniques and sashiko patching! pic.twitter.com/zLX3eRddYj

— Milton Keynes Arts Centre (@mkartscentre) August 6, 2021
All materials are included, students will have access to thread, needles, beeswax, fabric scraps and pins. Those attending are encouraged to bring any fabric scraps and tools of their choice, but this is not required.
The course is open to anyone over the age of 16, but there is only a total of 12 places available.
For more information and to book your place, click here.