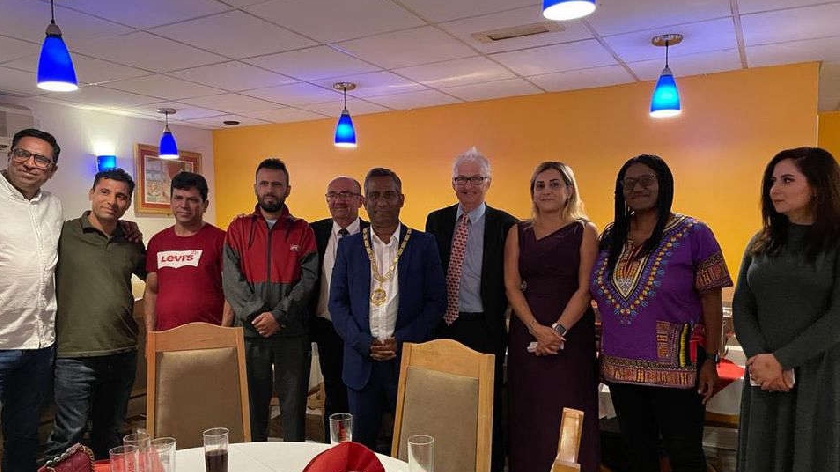 The Mayor of Milton Keynes invited residents to join him for a fundraising dinner hosted at the Raj Douth yesterday.
The Mayor of Milton Keynes, Cllr Mohammed Khan, hosted a fundraising dinner at the Raj Douth in Emerson Valley yesterday (12/9).
Residents were invited to join the Mayor for a meal with all proceeds going towards Afghan Refugees in Milton Keynes.
Today, The Mayor has announced that £500 was raised from the meal and has thanked everybody that helped to raise the funds.
The Mayor said: "I would like to send my especial thanks to whom attended last night and supported towards Afghan refugees fundraising dinner.
"We managed to raise £500 last night that will be spend for refugees women and children's essential needs. Especial thank you to Cllr Shery Delfani for her hard work to bring communities together to help and support.
"Also thank you so much to Cllr. Manesh Verma for his generosity and support for my event too."
READ MORE: Volunteers needed to help sort through 'overwhelming' amount of donations for Afghan refugees in Milton Keynes