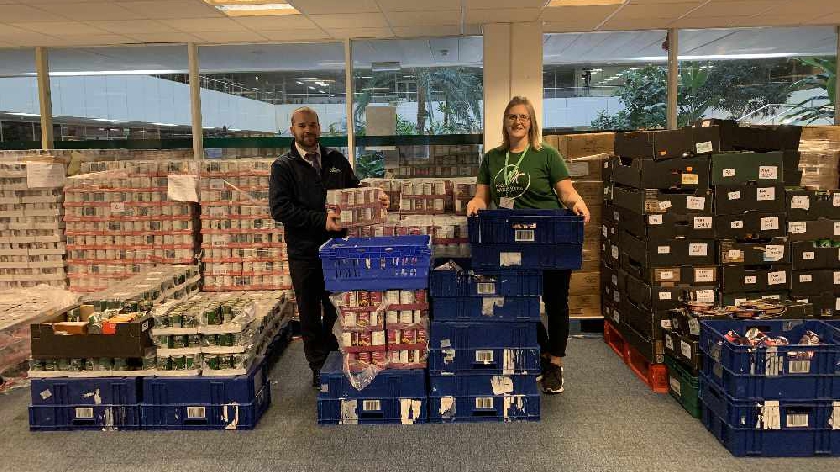 Taylor Wimpey South Midlands has helped MK Food Bank continue its vital support to the local community with a large food donation.
As part of the housebuilders ongoing commitment to supporting local communities, Taylor Wimpey South Midlands has donated £500 worth of food to the local food bank, which aims to relieve some worry for some people in Milton Keynes by providing emergency food supplies to those most in need.
Louisa Hobbs, Operations Manager at MK Food Bank Coordinator, said: "We're so grateful to Taylor Wimpey for this kind and generous donation. Our foodbank relies on the support of the public to continue to help those in need. We're thrilled to have received this donation and it will go a long way in helping people who are in need of food as the weather turns colder."
The MK Food Bank can be accessed by calling their helpline on 0300 303 4933 and speaking to one of their team. Once a voucher is issued, food can be collected from one of eight locations across the city. For more information, please visit www.mkfoodbank.org.uk.
In other news, MKFM has launched the MKFM Food Bank Campaign where we are aiming to raise 70,000 tins for the Food Bank. We have teamed up with Grab Now for the campaign, and residents can donate 20 tins for as little as £5. Find out more here.
© MKFM News 2020