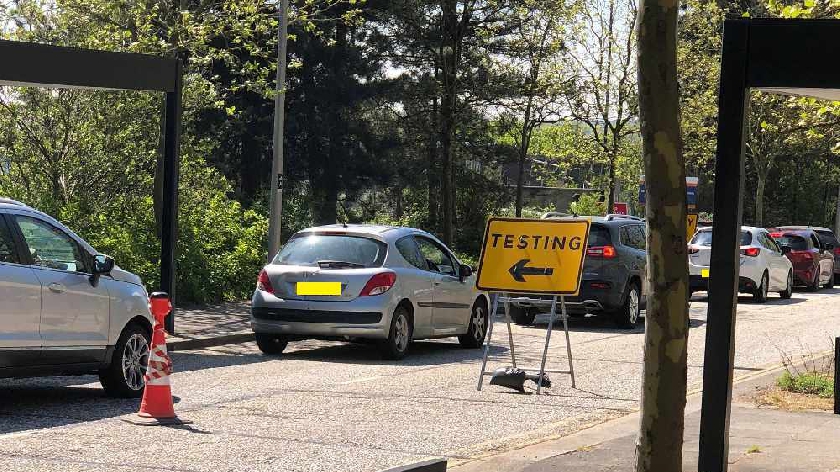 New data has been released which covers positive coronavirus cases recorded across all settings in Milton Keynes.
Public Health England has published local-level data for positive coronavirus tests recorded in so-called 'Pillar 2' environments which was previously not available on the government dashboard.
Throughout the pandemic, national figures have included all tests conducted across Hospital's, drive-through centres and home test kits.
However, it was revealed by the Financial Times yesterday that the local level data included only 'Pillar 1' tests, which is mainly those conducted in Hospital.
The official number of cases in Milton Keynes in 'Pillar 1' since the start of the outbreak is 518 - and this is the number of cases which had been widely reported by local and national media.
New data now released by Public Health England, which was not previously available on the government online dashboard, shows the combined number of positive tests across 'Pillar 1' and 'Pillar 2' together. 'Pillar 2' data includes tests at the Milton Keynes drive-through centre if the person being tested lives in Milton Keynes as well as home kits for local residents.
It shows in the Borough of Milton Keynes there have been 311.98 cases per 100,000 of the population since the start of the outbreak, with 10.8 cases per 100,000 of the population in the seven day period from 15th to 21st June only.
2011 Census data states that our Borough has a population of 248,821. Assuming this data was used, it would mean around 776 positive tests since the start of the outbreak of which around 27 were in the most recent week (15th to 21st June).
Data for the most recent week puts Milton Keynes as the authority with the 41st highest weekly number of cases out of the 150 local authority areas.
Leicester has the highest number of cases per 100,000 in the most recent week, with 140.2. This is followed by Bradford (69.44), Barnsley (54.65) and Rochdale (53.64).
Meanwhile, three local authority areas - West Berkshire, South Tyneside and City of London - have zero cases per 100,000 in the most recent week.
A new snapshot for the week ending 28 June is due to be published tomorrow.
Some speculation has taken place on social media that Milton Keynes figures may be inflated as the Bedford area has a Milton Keynes postcode.
However, Public Health England use only local authority areas and not postcode data when they publish information.