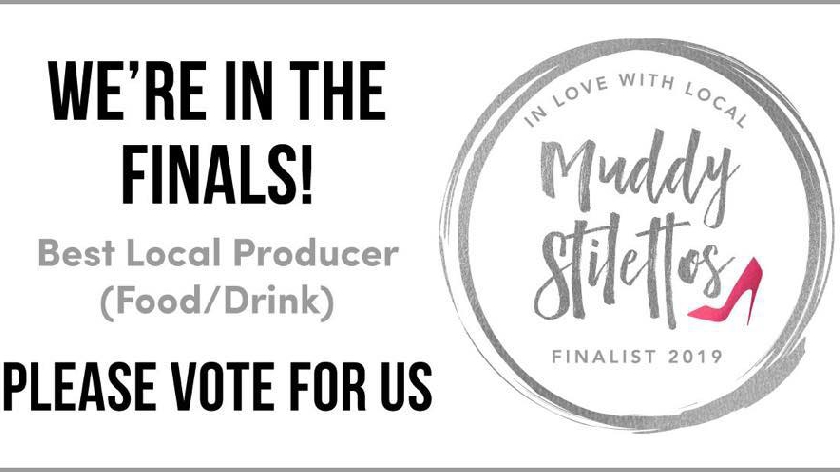 The family run business in Woburn Sands are thrilled to receive so many votes towards the awards and are urging their supporters to vote for them to win!
Mrs Mac's hand make amazing bespoke cakes and cupcakes using the finest locally sourced ingredients. Sisters Emma and Sam have always had a keen interest in baking. Thanks to the influence of their mum, the sisters developed a natural flair for baking from a very young age.
Emma and Sam sadly lost their mum in October 2015, and it was this wish that became the driving force for the sisters to build up a successful and reputable career using the skills that have been handed down to them.
Their experience and belief that every cake they make is as individual as the person they're baking it for certainly shows and the vast amount of votes the shop received for the Muddy Stilettos awards is testament to that.
Now Emma and Sam are urging their supporters to vote for them to win a Muddy Stilettos Awards. The Muddy Stilettos Awards are in their seventh year championing the very best lifestyle businesses across 21 countries and the votes are live now until 12pm on Wednesday 22nd May.
The winners will be announced by Thursday 23rd May and will receive a £1000 cash prize, £500 to spend at womenswear designer label, a £900 Richard James Saville Row suit, gold window rosette, website rosette, publicity and a networking opportunity with other top businesses at the winner's drinks!
Writing to their followers on social media Emma and Sam, owners of Mrs Mac's say:
"Oh my!! We have only gone and got ourselves in the finals of the @muddystilettos awards!! We are beyond proud and so very grateful for all the votes! Our little dream has gone from strength to strength and the icing on top of the 'cupcake' would be to win so please vote for us 🧁💖
The category we have been nominated for is - Best Local food/drink producer. The link to vote is on our bio and below: https://bucksoxon.muddystilettos.co.uk/…/local-producer-foo… All the previous votes don't count in the finals so even if you have voted for us already please could you spare a couple of minutes to vote again 🤞🏼 Thank you sooooo much x"
You can find out more about Mrs Mac's and their journey on their website. They are also doing a fantastic job supplying cakes on the MKFM Cake Break every weekday – if you would like to nominate your workplace you can do so here.