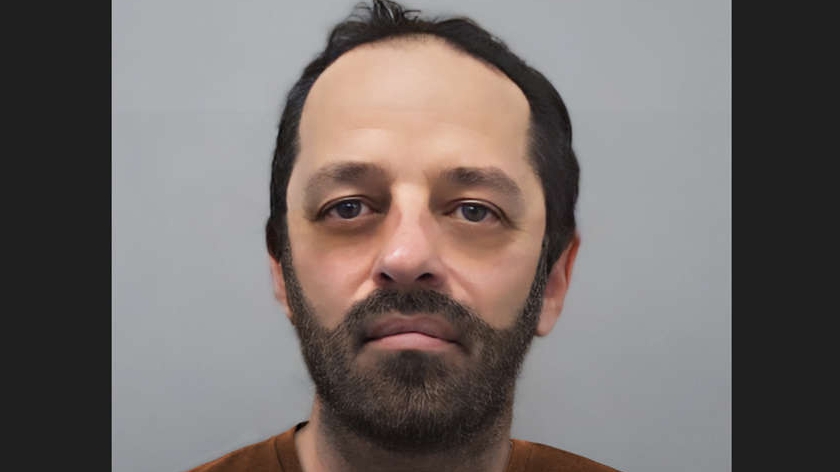 Computer image of Neil Maxwell / Image: Thames Valley Police
Thames Valley Police has today (26/1) issued a new appeal and an update regarding the Leah Croucher murder investigation.
Today, 25th January 2023, police have issued a new appeal and an update regarding the Leah Croucher murder investigation.
"We continue to have a dedicated team of experienced detectives and staff working on the Leah Croucher murder investigation led by our Head of Major Crime, Detective Superintendent Kevin Brown," Thames Valley Police say.
Leah Croucher, from Milton Keynes, was 19 years old when she went missing on her way to work.
Three years and eight months after a missing persons case was opened, Thames Valley Police announced a murder investigation had been launched in connection with the Leah Croucher investigation, after a number of items linked to the investigation were found. Police were able to identify Leah on the 14th October, from dental records, the inquest heard yesterday (25/1).
Police publicly named Neil Maxwell as a suspect.
Police have today (26 January) issued the following appeal and update regarding the investigation:
This complex investigation has made steady progress since Leah was found within an address at Loxbeare Drive, Furzton, Milton Keynes in October 2022. We have carried out more than 2,000 actions including detailed forensic searches and examinations, we have spoken with and taken accounts and statements from hundreds of people, we have reviewed additional CCTV and undertaken extensive house to house enquiries in the local area.
We are committed to establishing the truth and our investigation will invest the time and resources necessary to do so. We continue to keep Leah's family at the heart of everything we do, and we are keeping them regularly informed on progress.
We publically nominated Neil Maxwell as a suspect in this murder investigation in October last year, and we published a last known picture of him at that time. Despite the comprehensive media reporting, along with the further enquiries with known acquaintances, associates and employers, new house to house and CCTV enquiries, we have still not identified anyone who saw Maxwell in or around Milton Keynes since early December 2018. More pertinently, we are yet to identify anyone who had seen Maxwell in Loxbeare Drive, Furzton before, after or at any time close to when Leah went missing on 15 February 2019.
Head of Crime, Detective Chief Superintendent Ian Hunter said: "I can confirm that Neil Maxwell remains the only nominated suspect at this point of the investigation, and our investigation continues to diligently gather sufficient evidence to establish the truth.
"Maxwell knew he was wanted in connection with a sexual assault investigation that occurred in Newport Pagnell in November 2018 and appears to have made extensive efforts to evade arrest by using false names, and we believe he stopped using his mobile phone and his vehicles. He is likely to have known that he would be returning to prison if he was arrested and convicted.
"The investigation has now also established that Maxwell is likely to have changed his appearance to avoid being recognised. He had grown a beard and may have lost weight. We have therefore generated a computer image of how Maxwell may have looked around the time Leah went missing in the hope that it may jog someone's memory. Did you see this person in or around Loxbeare Drive, Furzton at any time between December 2018 and 20 April 2019?
"Or can you help us with obtaining further information about Neil Maxwell. Do you know where he was between December 2018 and 20 April 2019, what phone number he was using, what vehicle he was driving, who he was with or any other useful information that can help us establish the truth for Leah's family? You can of course also speak to us in confidence.
"If you have any information, no matter how insignificant you think it might be please contact us. You can leave information on our website or call us on 101, quoting 'Operation Innsbruck'. If you don't wish to talk directly with police, you can also call the independent charity Crimestoppers anonymously on 0800 555 111.
"The investigation team are keeping HM Coroner and the Crown Prosecution Service regularly updated.
"Further information on the investigation will be provided at the appropriate time.
"We continue to ask the media to respect the privacy of Leah's family and friends."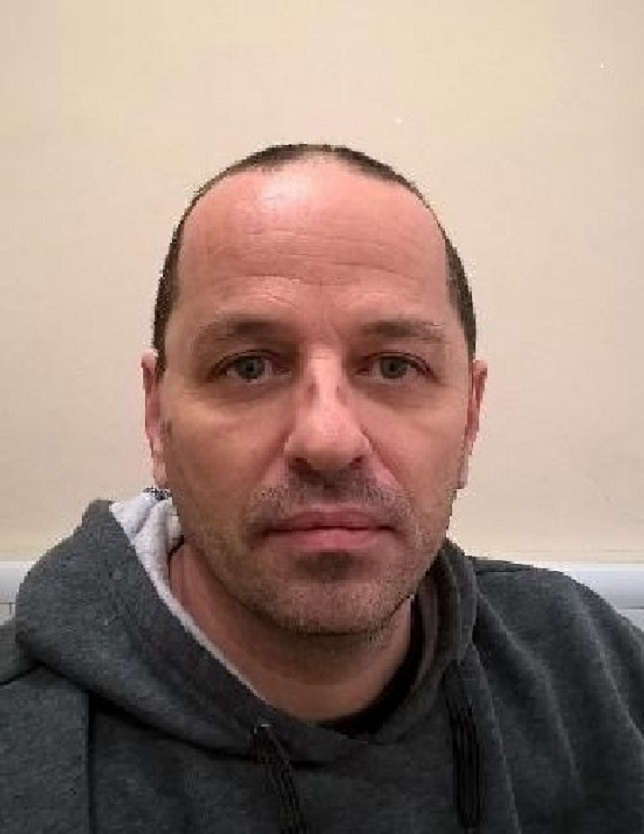 Image of Neil Maxwell issued by police on October 14 2022.