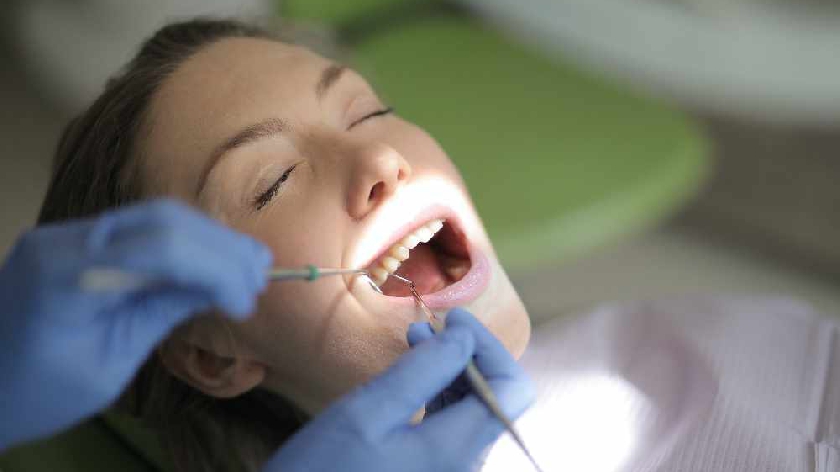 Earlier this month, the BBC published its findings from an investigation into NHS dental practices, revealing that 9 in 10 are not accepting new adult patients.
The BBC reached out to nearly 7,000 out of 8,533 identified dental practices with NHS contracts in the UK, in what has been called "the most comprehensive and granular assessment of patient access in the history of the service", by the BDA.
Across 200 council areas, over a third are currently not taking on children while Nine in 10 are not taking on adult patients, according to the research.
According to the research, 84% of dentists in Milton Keynes not taking on new adult NHS patients.
The investigation states that 19 dental practices in Milton Keynes with NHS contracts were contacted in total, which means around 16 are unable to take adult patients on currently.
The dentists' union told the BBC that they blamed the current NHS contract for the lack of accessible dental care.
READ AGAIN: 84% of dentists in Milton Keynes not taking on new adult NHS patients
In an interview with Iain Stewart, MP for Milton Keynes South, MKFM asked the minister where this problem comes from.
"It is part of the same pressures that the GP's have. A number of dentists have exited the profession, or reduced their hours. There are more in training, but those aren't on stream yet," the MP said.
"Because people weren't able to go to the dentists during the pandemic, you've now got all the people that wanted to see a dentist before coming forward."
MKFM asked if the issue is down to dentists choosing to only take on private dentists and if there should be rules on dentists having to take on a certain number of NHS patients, to which Iain Stewart MP responded: "I'll happily look into that," he said.
"The dentist contract with the NHS gets reviewed periodically, so of course we will look at that when it's up for renewal, but I think it's basically a supply and demand problem."
The MP said: "I think it's primarily a supply and demand issue, it's the same with some GP's - where some have retired early or cut back their hours and at the same time, the demand has gone up because there is a back log of people wanting treatments as they couldn't get it during the lockdown."
When asked if the further expansion of Milton Keynes puts lack of NHS dentist numbers at risk, the MP responded: "I've always argued that, that development needs to be sustainable."
Despite the high percentage for Milton Keynes, the BBC also found that 89% of dental practices in Central Bedfordshire are not currently taking on adult patients, with 88% in the rest of Buckinghamshire and a shocking 100% in North Northamptonshire.
You can listen back to the full interview with Iain Stewart MP here: Iain Stewart, MP Milton Keynes South