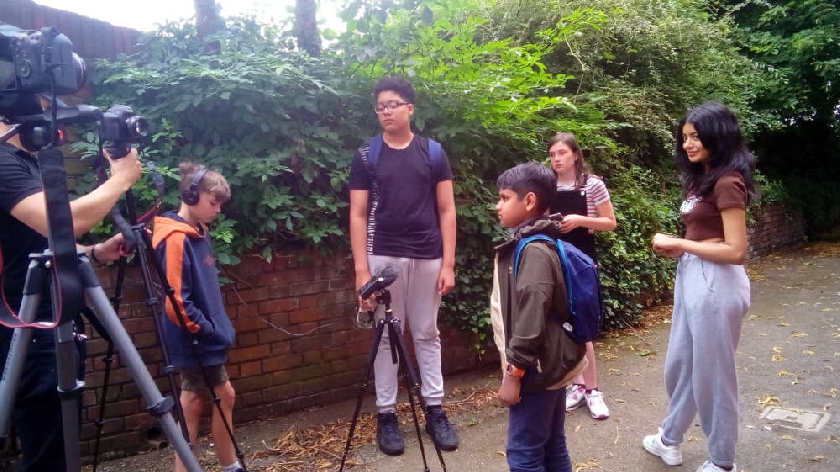 Junior Filmmakers will premiere their two new films on the hard-hitting and relevant themes at an event this Friday (10/9).
Members of Junior Filmmakers, who are between 9 to 21-years-old, have been learning the skills of making films as part of the programme.
They have learnt how to conduct research for interviews, write scripts and all of the production skills needed to produce films.
The two films set to be premiered are on the relevant topics of hate crime and peer pressure. The films have been funded by the Office and the Police and Crime Commissioner for the Thames Valley.
The Police and Crime Commissioner, Matthew Barber, will be attending the film showing.
Junior Filmmakers are known for producing films on poignant topics. Last month, the youngsters premiered a movie on knife crime in memory of Lewis Wenman, a 17-year-old who lost his life to the crime.
The project was formed by young people with the aim to educate others of the dangers and consequences of knife crime in a bid to discourage its use in Milton Keynes.
READ MORE: Young Milton Keynes filmmakers hold premiere for knife crime prevention films