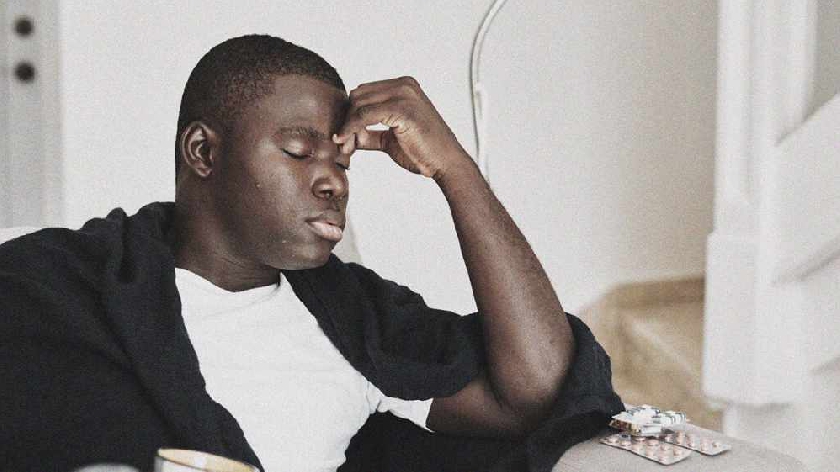 The Delta variant, which is the dominant strain, has been found to have 'different' symptoms to those that you would normally expect.
Professor Tim Spector, the co-founder of the world's biggest ongoing COVID-19 study called ZOE, has said that the virus is "acting differently now".
He added that "people don't realise this and it hasn't come across in any of the government information", meaning people might think they have "some sort of seasonal cold" instead of COVID-19.
The classic symptoms of COVID-19 reported since the start of the pandemic are a new persistent cough, loss of smell or taste, and a fever.
But it seems that data collected from the ZOE Study has found that these symptoms are less common now.
A headache, sore throat and runny nose are now thought to be symptoms of the virus, according to data collected by ZOE, instead of a cough and loss of smell or taste - though a fever is still common.
So, what are the most common symptoms of the Delta variant?
According to Prof Spector, a headache is now the most reported symptom, followed by sore throat, runny nose and fever.
A cough is even rarer, coming in at the fifth most reported symptom and loss of taste or smell doesn't even make it into the top 10.
'Bad cold'
For the younger population, contracting COVID-19 feels more like a "bad cold" leading some to "still go out to parties and spread it to around six other people", Prof Spector explained.
An 'off feeling'
The professor also noted a "funny off feeling" being a reason to stay at home.
He said: "The message here is if you are young, and you are going to get milder symptoms anyway, it might just feel like a bad cold or a funny off feeling, but do stay at home and do get a test."
Testing for the virus
There are multiple ways that you can get a COVID-19 test in Milton Keynes. Lateral flow tests can be picked up from the Central Library and most pharmacies across the area. Alternatively, you can order them for free from the Government's website and they will be delivered to your door the next day.
If people suspect they have COVID-19, they must isolate and get a PCR test at a testing facility or order a home-test kit.
READ MORE: Where can I get free lateral flow tests in Milton Keynes?
Additional reporting by Sky News