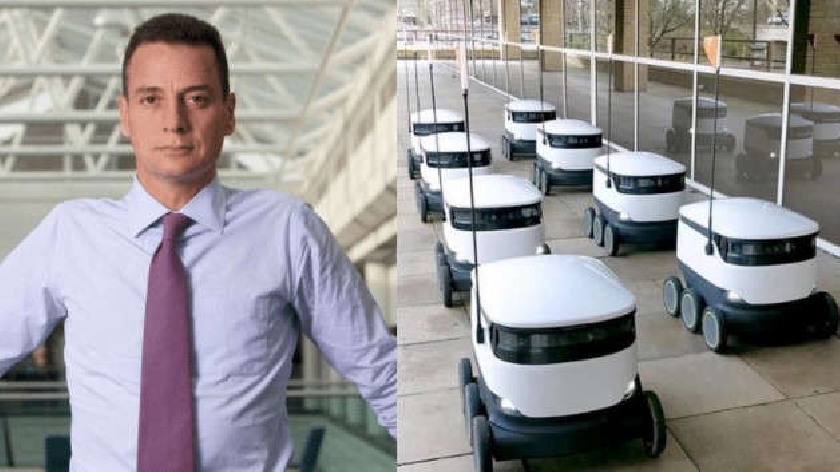 Starship Technologies has today (1/9) announced that retail industry veteran Dalton Philips, the former Morrisons CEO, has joined its board.
The 53-year-old businessman is now the CEO of daa plc, whose principal activities include the operation and management of Dublin and Cork Airports.
He was previously the CEO of UK supermarket chain Morrisons from March 2010 to February 2015.
Phillips has chosen to join the Starship Technologies board at a time where the company is continuing to expand. He said: "Cracking the last mile - as in exceeding customer expectations at a cost that is economically accretive for the retailer - has been the ultimate goal of all digitally connected businesses for the last decade.
"Starship Technologies has developed both the hardware and software which will allow global retailers to now realise this ambition, and it's a huge honour to join this incredibly exciting board where I hope to bring my own retail experience to support what is arguably the finest team in this space anywhere in the world.
The innovative company chose to base its UK robot delivery operation here in 2018 which now means Milton Keynes has the world's largest fleet of autonomous robots.
Starship, which recently launched in neighbouring Northampton, celebrated its 1-millionth delivery earlier this year and has seen a major increase in users due to the pandemic.
The company says there was a 900% increase in deliveries between August 2019 to January 2021.
The little robots have placed Milton Keynes on the map, having been featured in the New York Times and other global publications.
Starship is currently using Milton Keynes to trial a unique feature where the robots sing when making a delivery.
READ MORE: Robots can now take song requests as they make deliveries to Milton Keynes residents