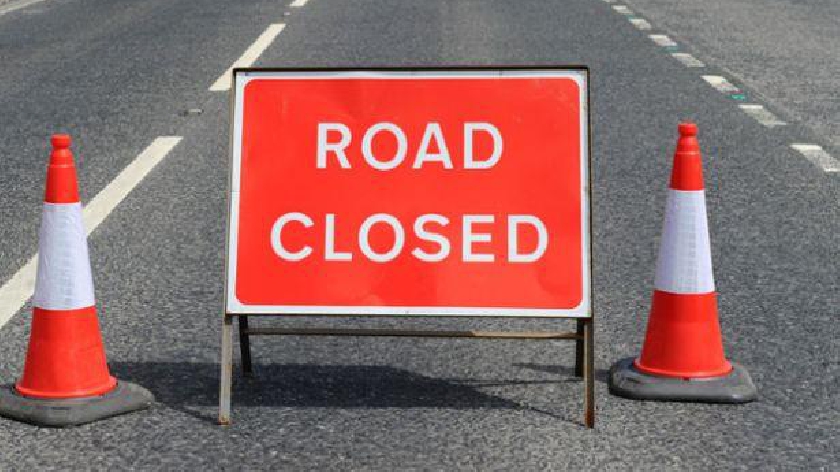 H5 Portway remains closed between the V8 Marlborough Street and Darley Gate, Downs Barn.
The emergency road closure on the H5 Portway remains again today following damage to a water pipe.
The road, which is often used for access to Campbell Park, was closed yesterday after a burst pipe left fountains of water pouring onto the busy road.
Anglian Water have repaired the pipe and are completing other works on the site.
Drivers are being warned to avoid the area and use alternative route.
READ MORE : Giant water fountain erupts from burst main on busy Milton Keynes road