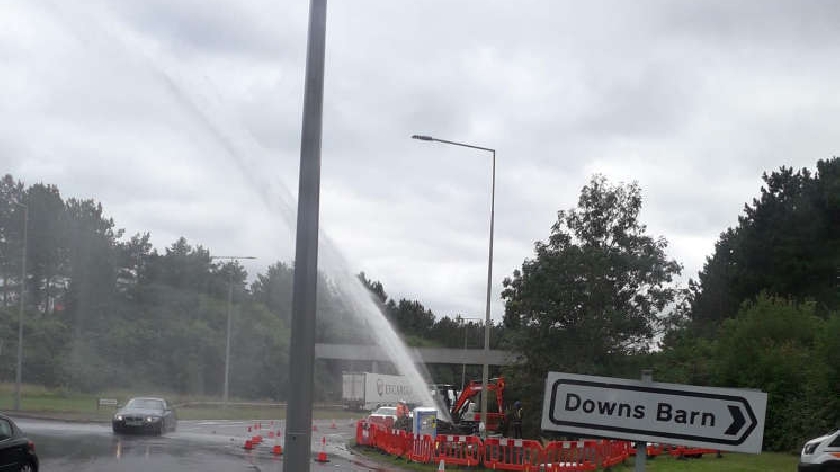 Image: Royce Hathaway
A major water main failure has sent a giant fountain of water high into the sky over the busy Milton Keynes road.
Dramatic images show how a burst pipe has caused a water fountain to appear on a busy Milton Keynes road today (17/8).
Witnesses have described the fountain as being metres high on the North Skeldon roundabout, Portway, Downs Barn.
Drivers a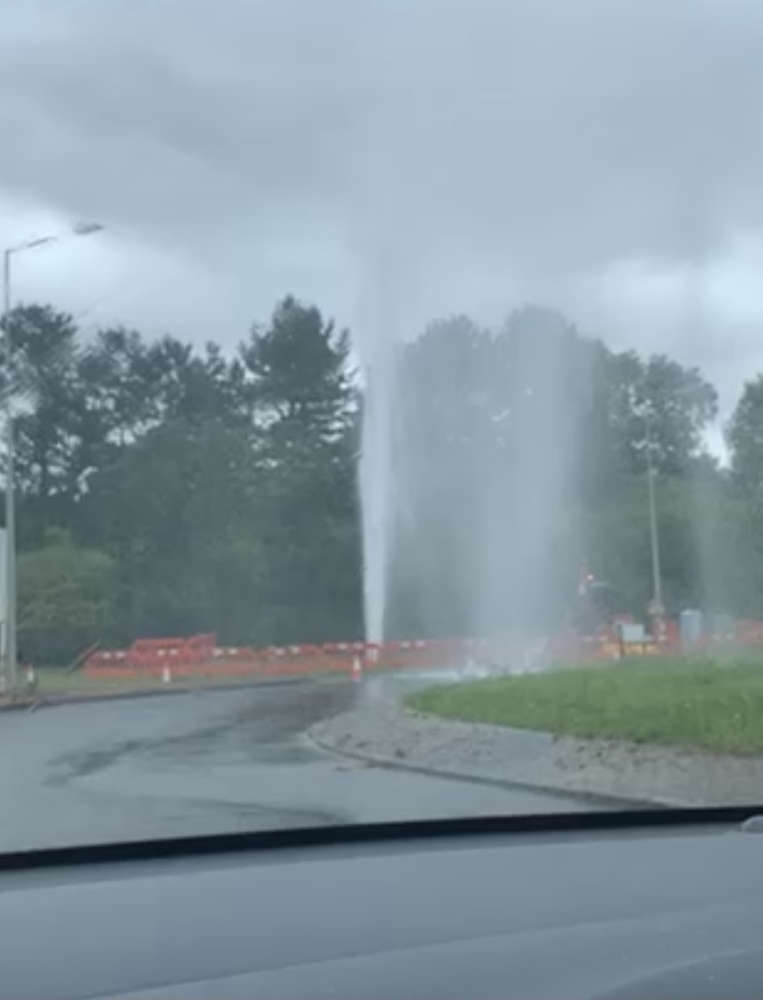 re being advised to avoid the area as water continues to pour over the roundabout.
(Image on left: Samra Gabriel)
An Anglian Water spokesperson said, "Our teams are currently working to repair a burst water main in the Downs Barn area of Milton Keynes. The water supply in the area has not been affected, however to ensure the safety of our team and local road users a road closure has been put in place.
"We would like to thank everyone for their patience while we complete this emergency repair."
UPDATE 17:00- The road has now been closed and drivers are being warned to avoid the area.