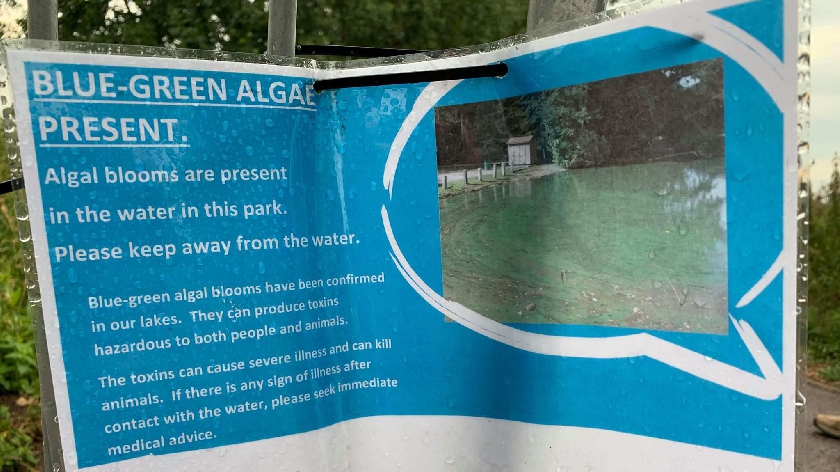 Deadly blue-green algae has been identified in another Milton Keynes park as dog owners are warned to keep their animals out of the lake.
The algae has been spotted in Emberton Park near Olney - with signs posted around the park by Milton Keynes Council to warn visitors.
Blue-green algae can produce toxins which are harmful for both humans and animals.
The toxins can cause severe illness and can kill animals.
Visitors are advised to seek immediate medical advice if they or their animals show any sign of illness after contact with the water.
It follows a warning last month that blue-green algae had been spotted at Caldecotte Lake North in Milton Keynes.