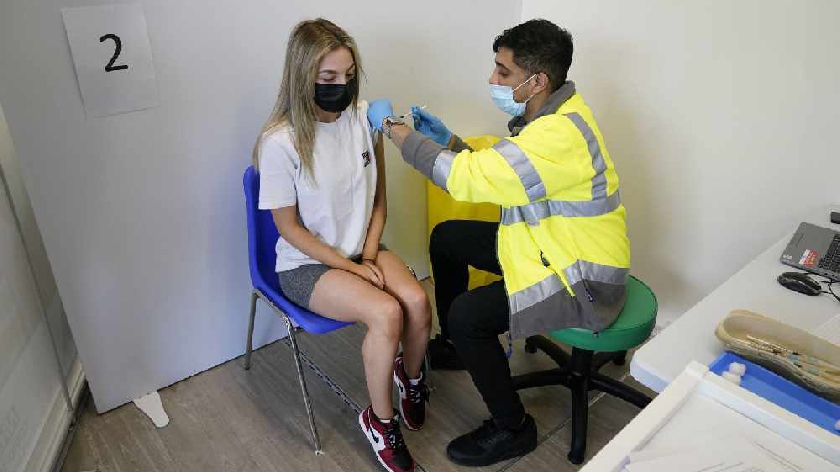 COVID-19 vaccinations will be mandatory for all care home staff from November 11th, according to updated Government guidance.
If enforced, the new guidance will mean that all care home workers, including cleaners and hairdressers, will have to have both doses of the vaccine to gain entry to the property.
The ruling does not apply to those who are medically exempt or under 18-years-old, but as soon as the minor turns 18 they must be vaccinated before returning to work.
The Government has confirmed that all care homes that are registered with the Care Quality Commission (CQC) should enforce the guidance.
They have issued an explanation for the new guidance, which reads: "Care homes for older people have a population with a median age of over 80, with multiple co-morbidities.
"Some people living in care homes may have dementia and neurological and behavioural issues which impair their ability to follow infection control practices. In these closed settings, workers may provide care for, or have significant contact with, multiple residents as well as other workers. This level of interaction can lead to effective transmission of COVID-19 (and other infectious diseases) with severe outcomes for some people.
"Current estimates of case fatality ratio are about 20% – almost double that of individuals of similar age outside of care home settings. Vaccination is expected to significantly mitigate against severe outcomes."
The policy will be kept under review and it is possible that the guidance could be extended to other professionals who visit the care home, for example, NHS workers providing close personal care to people living in the care home.
This comes as MKFM revealed that one care home, The Willows in Great Linford, recorded over 30 COVID-linked deaths among residents during the pandemic.
READ MORE: Care home in Milton Keynes records over 30 COVID-linked deaths during pandemic