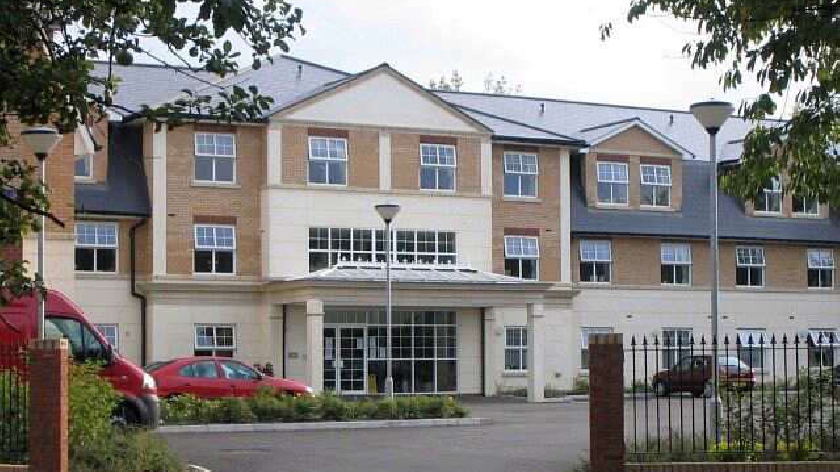 The Willows
The Willows Care Home in Great Linford has recorded over 30 COVID-linked deaths during the pandemic, according to data released by the CQC.
Local care homes have been providing data to The Care Quality Commission, also known as CQC, regarding the number of residents that have died with COVID-19 in the past year.
These figures were published by the CQC last week as part of their "duty to be transparent". The spreadsheet only included data involving care homes that have more than 10 beds to protect residents' privacy.
And this data sadly revealed that one local care home, called The Willows, has been heavily impacted by the virus.
The Willows is a family-run care home that has 129 bedrooms, catering for both single residents and couples.
31 residents from The Willows died with COVID-19 between April 10 2020 and March 31 2021. This is according to reports made to the CQC by the care home.
The data covers deaths of residents under The Willows' care as notified to CQC, regardless of where the virus was contracted or where the death occurred, including in the care home, in hospital, in an ambulance or in any other setting.
Other care homes that reported virus-linked deaths to the CQC during this time frame included Castlemead Court Care Home in Newport Pagnell, which saw 19 people die with the virus, and Water Hall Care Home in Bletchley, which saw 11 people die with the virus.
Kate Terroni, CQC's Chief Inspector for Adult Social Care, said: "We have a duty to be transparent and to act in the public interest, and we made a commitment to publish data at this level, but only once we felt were able to do so as accurately and safely as possible given the complexity and sensitivity of the data.
"In doing so, we aim to provide a more comprehensive picture of the impact of COVID-19 on care homes, the people living in them and their families. It is important to be clear, however, that although this data relates to deaths of people who were care home residents, many of them did not die in or contract COVID-19 in a care home."
She concluded: "As we publish this data, we ask for consideration and respect to be shown to people living in care homes, to families who have been affected, and to the staff who have done everything they could, in incredibly difficult circumstances, to look after those in their care."
The other care homes in Milton Keynes that reported COVID-linked deaths to the CQC between April 10 2020 and March 31 2021 are:
Mallard House Neurological Care Centre - 2 deaths
Bluebirds Neurological Care Centre - 2 deaths
Westbury Grange - 5 deaths
Parklands Nursing Home - 2 deaths
Waterhall Care Home - 11 deaths
Neath Hill Care Home - 1 death
Dovecote Manor Care Home - 10 deaths
Ashby House - 7 deaths
Burlington Hall Care Home - 11 deaths
Park House - 6 deaths
Caxton House Residential and Nursing Home - 5 deaths
The Stratford's Residential Home - 2 deaths
Linford Grange - 4 deaths
Kents Hill Care Home - 7 deaths
Highclere Care Home - 4 deaths
Milton Court Care Home - 9 deaths
Bletchley House Residential Care and Nursing Home - 3 deaths
Broomfield Residential Care - 5 deaths
Lakeview Lodge Care Home - 1 death