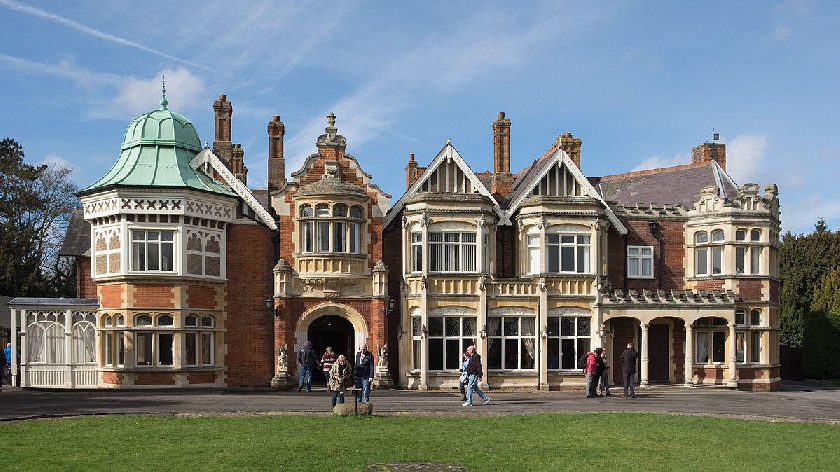 This funding will help face the challenges of the coronavirus pandemic and ensure Bletchley Park will have a sustainable future.
Organisations across Milton Keynes are set to receive a share of the governments Cultural Recovery Fund, with a total of £2,077,792 coming to the city. The fund's aim is to help organisations as they welcome back visitors and return to normal operating models in the months ahead.
Bletchley Park, the once top-secret home of the World War Two Codebreakers and vibrant heritage attraction, is due to get the largest sum of money from the fund with £1,282,431.
This comes 6 months after social networking site Facebook donated £1,000,000 to the park in a bid to recognise the site's legacy as the birthplace of modern computing.
Facebook supported the heritage site by saying the social media site's own technologies "would not have been possible" without the work of Bletchley Park.
Bletchley Park also received a previous £447,000 from the first round of the Cultural Recovery Fund back in 2020.
Some other venues set to receive a financial boost include Wolverton-based Craufurd Arms with £50,548, Milton Keynes Museum with £50,000 and MK Gallery with £61,305.
Iain Stewart, the MP for MK South, said: "It is great news that the Government has allocated over £2 million to venues across Milton Keynes through the the Cultural Recovery Fund.
"This money will be a huge boost for all them as they look to bounce back from the pandemic. I look forward to paying them a visit once they open their doors."
READ MORE: These are the Milton Keynes arts venues set to receive a slice of £2m Government funding