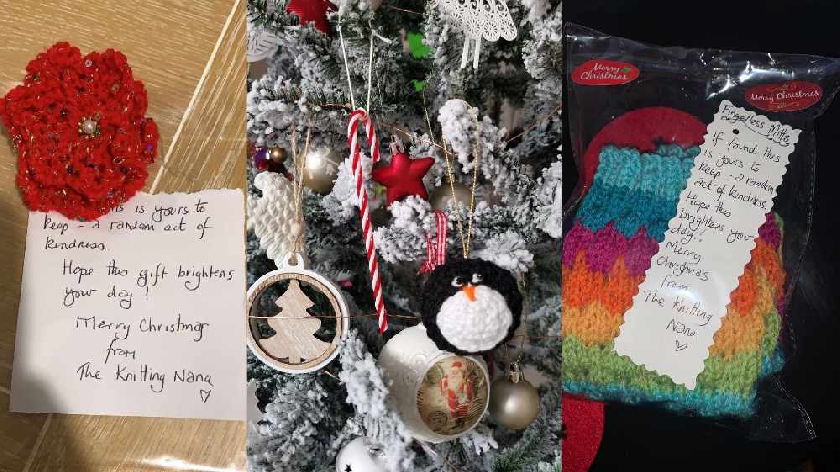 This festive period, there has been mystery surrounding the 'knitting nana' who is leaving handmade gifts around a local town.
The townsfolk of Newport Pagnell have been spending the past month wondering who the much-loved knitting nana could be.
They spend their time making little gifts - including Christmas decorations and brooches - out of wool to then package up and leave in locations throughout the town.
Each package comes with a handwritten note, which reads: "If found this is yours to keep - a random act of kindness. Hope this brightens your day. Merry Christmas, The Knitting Nana."
People have been sharing their finds in the Newport Pagnell 'Chit Chat' Facebook Group, leaving others wishing that they will soon stumble across one themselves.
"How lucky am I?," said one happy resident, "I have wanted to find something from knitting nana for so long now and today was my lucky day. Thank you knitting nana, you made my day."
Hundreds upon hundreds of people have liked and commented on the various creations that knitting nana has made, all of which show real gratitude and appreciation that the anonymous person is spreading kindness throughout the town.
Although the knitting nana's identity will remain a mystery for now, what is known is that they are definitely spreading some Christmas cheer!
Have you received a gift from the knitting nana? We'd love to see. Email news@mkfm.com or message MKFM on Facebook.
© MKFM News 2020