VOTE NOW for MK's Best Chippy 2022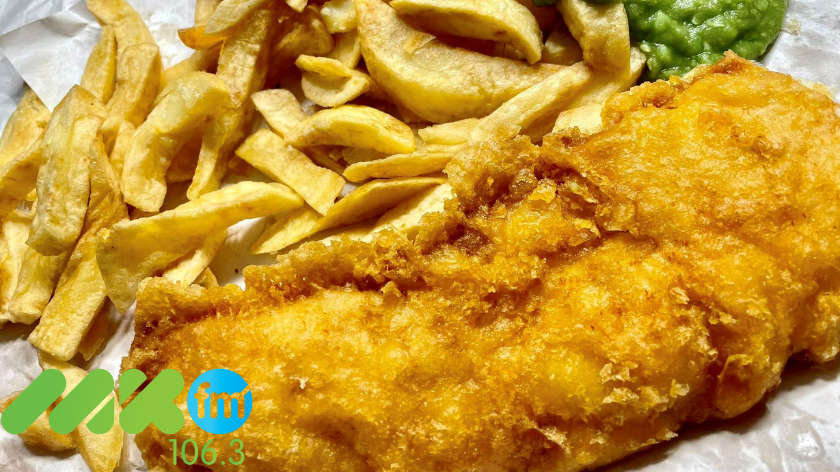 There's nothing like fish and chips from a proper chippy and now MKFM's search is back on to find the very best in Milton Keynes.
Rising energy bills and increased costs of cooking oil, potatoes and fish due to the war in Ukraine has meant the price of fish and chips has gone up.
To support struggling fish and chip shops in Milton Keynes, MKFM has relaunched their search to find the very best chippy in the local area.
Over 5,000 Milton Keynes residents cast their vote in 2020, crowning Moores Fish and Chips as the best in MK. Will they continue to reign victorious this year?
Do you know somewhere that serves a must-have cod, chips and sides like mushy peas and curry sauce?
Public nominations are open until 31st July 2022.
The ten locations which receive the most nominations before the deadline will be reviewed by our panel of cod judges!
The final winner will be crowned on Monday 8th August 2022, and will win an awesome prize package.
The prize package for the winning venue includes:
- MK's Best Chippy 2022 certificate
- Article on our website and shared on our social media pages
- One month's FREE radio advertising and promotion on MKFM - worth over £500!
Nominations can only be accepted using the form below - so get submitting your favourite now!
Nominate MK's Best Chippy
Terms and Conditions
MKFM's standard terms and conditions apply to this and all competitions on MKFM.
In addition, the entry mechanic described above forms part of the rules and the following specific rules also apply to this competition:
Nominations are open until 23:59 on 31st July 2022.
Both customers and the businesses themselves can nominate.
Nominations must be a Fish and Chip store and not any other type of business who sell Fish and Chips.
The business must be located within the Borough of Milton Keynes.
The judging will take place between the closing date for nominations and the winner being announced.
Each finalist will be scored by each of our judges with the highest scoring finalist declared the winner.
If one or more of the top ten businesses are unable to accommodate our judges or choose not to participate in the competition, the business with the next highest number of nominations will be placed into the final round of ten.
The judge's result is final with the winner being announced on Monday 8th August 2022.