The Milton Keynes Marathon 2022 with MKFM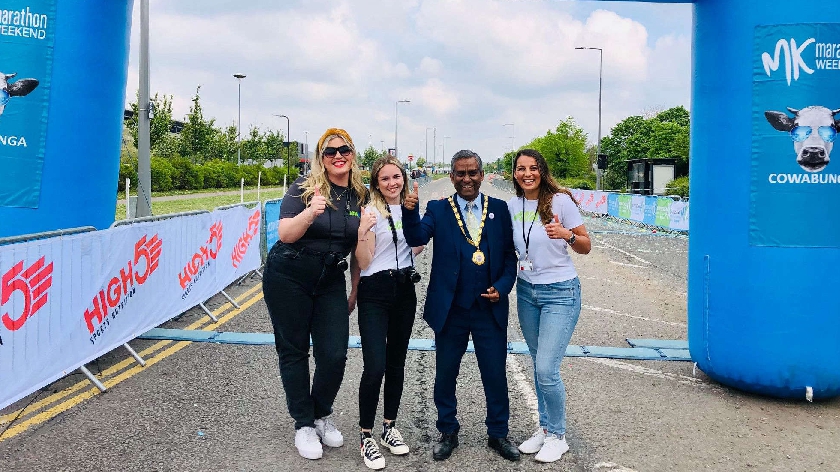 The Milton Keynes Marathon returned for 2022 and MKFM were there with our team covering the whole event live!
We had loads of our team taking photos, interviewing local people, broadcasting live all day and running the main stage at the Stadium MK with loads of live music.
Check out our photo and video galleries below and see if we snapped you during the day.
And listen back to some of our exclusive interviews in our podcast later this week!
General Marathon Photo Gallery
Marathon Finish Line Photo Gallery
Live From The Start Line
Live On The Route in the City Centre
Live From The Superhero Fun Run
Live Near Mile 11 of the Main Route
Live Near Great Linford Manor
Live From Ashland
Live From The MKFM Stage
Live From The Concrete Cows
Live From The Finish Line