Now I'm hitting the ball every week, I've discovered there's even more to think about after you've made contact.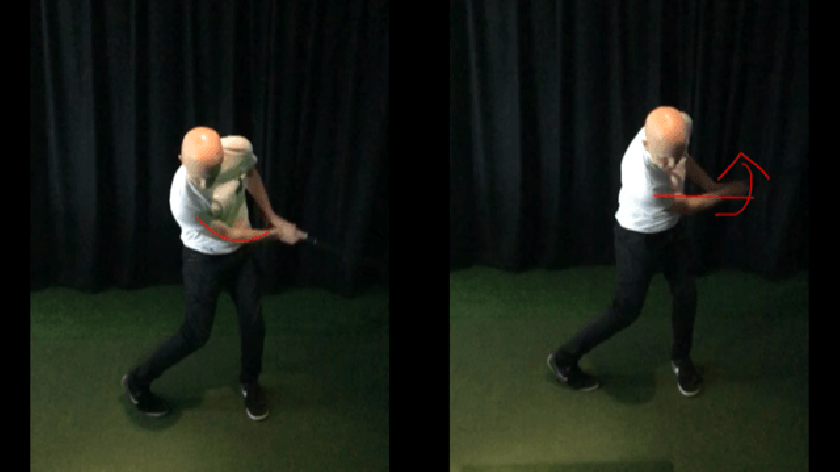 Pro Shot Golf Club in Stacey Bushes is home to four golf simulators that allow you to play golf any time of the year, without the worry of the weather.
I've been receiving coaching from Nick Moncur and so far we'd focused on the swing up until hitting the ball.
This week, we looked at my release. The release is what you do with your arms following through after hitting the ball. As you can see from this picture, I wasn't rotating my arm enough, which was resulting in my ball heading to the right.
The difficulty with this is remembering every individual aspect whilst performing the swing. The drive is all over in a matter of seconds and in that time you have to remember your posture, locking the wrists, pulling through and now the release as well.
Nick was there to identify which bits I was forgetting and could show me that was why the ball had behaved the way it had. Whether my head had lifted so I'd topped it or I'd not released so it had sliced to the right.
The great thing about the Trackman is that there is so much data to go through with your coach and you can see the proof of how the correct technique improves your game.
You can pour through my data below. When you take part you get all this information emailed over to you after your session so that you can take it home with you to look through.